Local Pantsula dancers dream big

The energetic Pantsula Royal Milano 37 Nation dancers literally stop traffic when they start busting their moves in the Cosmo City township.
"We love to show people what we are capable of in terms of dancing," said Antony Mathonzi, popularly known as Maganja, who formed the dance group in 2017 with his friends Prince, Lebo, Chris, Junior, Nono, Maposi and Sfundo out of their love for Pantsula.
"I grew up surrounded by AmaPantsula," said Maganja. "I used to do skeleton dance moves when I was young. When I came to Cosmo I met my friends and we decided to form a dance group. Dancing has helped us to be off the streets and stay away from bad things."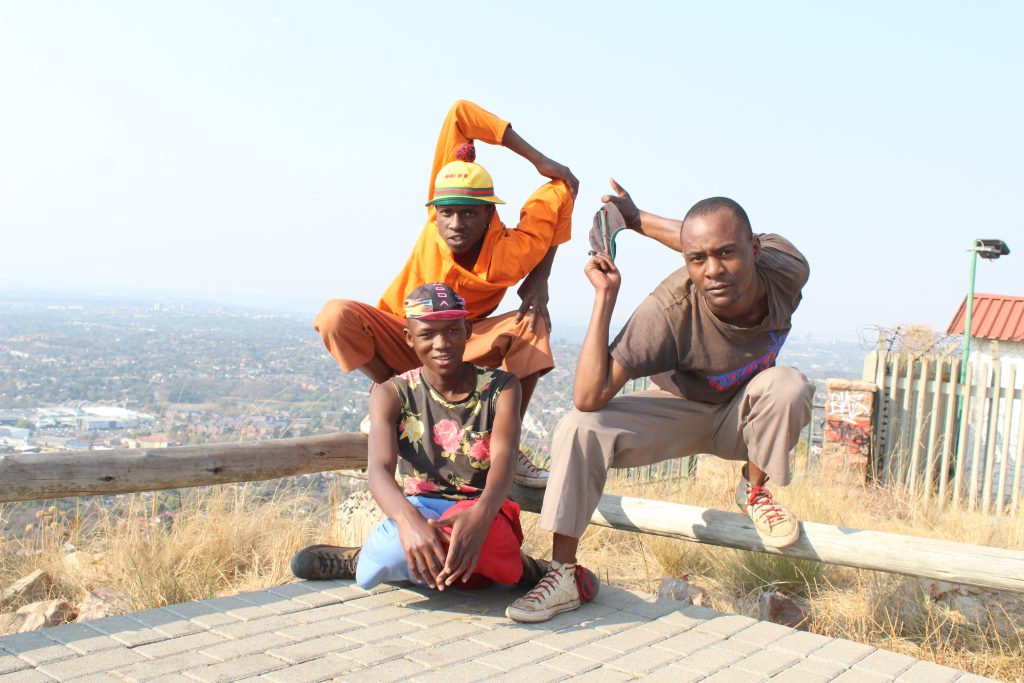 Maganja said their group raises money to buy themselves their Pantsula culture clothes by performing in the streets and at local events in the township. Their dream is to travel the world to showcase their talents and also to participate in the Pantsula Dance Competitions around the country.
The Royal Milano Pantsulas will be featured in Triumpha Euphoria's music video titled 'Ungumsindisi Wam'
Pantsula is part of the day-to-day life in many townships, with many dancers showing off their skills in the middle of the street in broad daylight. Pantsula originated in the 1950s and has developed into a form of social commentary in many townships.
The dance style began in two townships in Johannesburg, Alexandra and Sophiatown as an expression of resistance against the Apartheid Government during political struggles in South Africa. Pantsula dancers move to Kwaito and House music with on-the-spot rhythmic footwork in a quick-stepping, tap-dance- influenced dance style that includes everyday gestures, such as the rolling of dice. Dress style is as important as the dancing in isiPantsula.