A local radio drama hits the ground running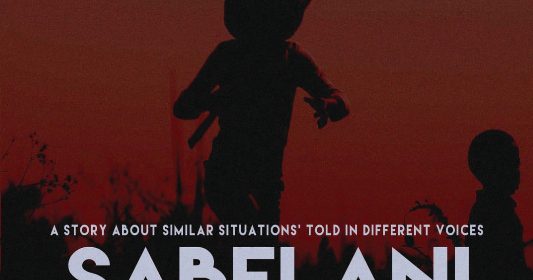 Sabelani Radio drama made its debut on Cosmo FM on Saturday 6 February 2021 and is set to take listeners by storm.
The drama aims to tell South African stories though different voices, said film maker and Sabelani co-producer Wiliam Molaule,
"With the Sabelani Story," he said, "my aim is to highlight health issues, how violence separated us and how we can fix ourselves through this emotional intelligence EQ program. Our stories are the beauty and the beast of our experience. The radio drama is more like a personal development therapy to recognise our wounds and provide solutions to heal them as a community of common interests."
The drama is recorded at Mmino More Entertainment in association with IN THE DREAM Entertainment. It will be aired on Cosmo FM every Saturday on the breakfast show between 8am to 9am with Moses The Spoken.
We have decided to embark on a journey of self-discovery and enlightenment through Sabelani Youth Program" , Molaule said.
"This project will provide young people and other participants with a framework, techniques and processes that will enhance their understanding of their own and others' behavior, thoughts, emotions, opinions, values and needs. It will give the youth skills and confidence to experience life and its challenges from a conscious and insightful perspective."
The drama will help listeners to understand human rights and political freedoms, he said. "It will also help them determine social opportunities which arise from education, the arts sector, technology, health care, public works, management, sports and recreation."
He added that the drama also aims to build the community of Cosmo City.
"We would also love to thank Cosmo FM management and staff for their unconditional love and since is the month of love, We give our unconditional love back to them for being supportive towards the youth and their craft, our community and its achievements. We would love to thank Moses The Spoken, Raymond, Ausi Nthabi, and Cosmo FM staff for their love and support."
Being part of the Sabelani cast has been amazing," said Samkelisiwe Mkhwanazi. "I am thankful for the opportunity. This has been a kick start to my career. I will be forever grateful for the opportunity that was afforded to me. However, load shedding is giving us a challenge."
Sabelani Radio Drama Cast list;
Samkelisiwe Mkhwanazi as Thandeka
Goitseone Manoto as Jabulani
Kgotatso Mabote as Samantha
Sibongile Moseki as Letta
Londi Gin as Zandi
William Molaule as Tambesuma
Skhumbuzo Gatsheni as Blessing
Tebogo Mosidi as Principal Shighubu
VeeBeats Exclusive as our sound engineer and producer �t�k