A runaway car crashes following police pursuit

Two suspects crashed their getaway car into another vehicle while they were attempting to evade a police chase at the N14 Total Petroport on 3 September 2021, according to Diepsloot police spokesperson Captain Tinyiko Mathebula.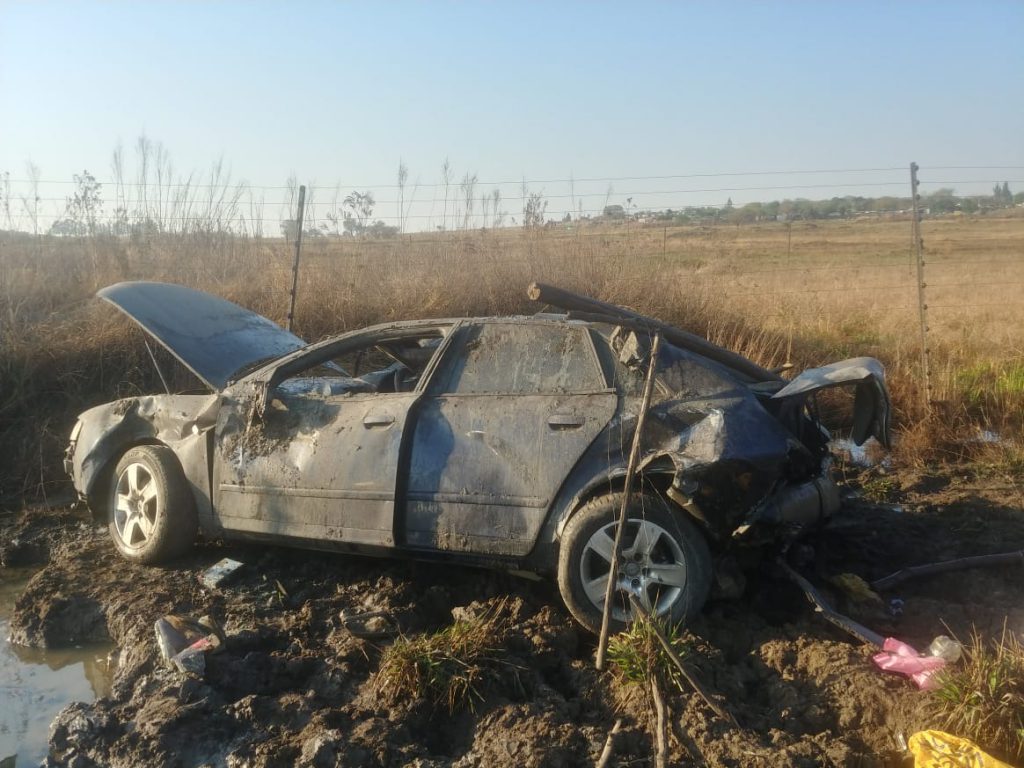 The suspects have allegedly been terrorising motorists at the N14 Total Petroport, breaking into cars and stealing items such as laptops, he said.
The crash took place near Thabo Mbeki informal settlement.
"When the suspects spotted a police car," Captain Mathebula said, "they sped off and chase ensued. The suspects crashed into another vehicle while driving at a high speed a kilometer away from the filling station. Suspects managed to flee on foot."
When police searched the car, Captain Mathebula said, "The police found two laptops, one tablet and car breaking implements. Two victims were contacted and confirmed that their items were stolen at a petrol filling station along the N3."
Police have been doing observations for months at both the petrol filling stations. "Months of hard work paid off when one of the suspected vehicles, a grey Mercedes Benz sedan with two male suspects inside, arrived at the N14 South Petroport while the police were lying in wait," the captain said.
The police's meticulous and relentless investigative work led to the arrest of the suspects on Monday 06 September 2021, in Soweto and Krugersdorp.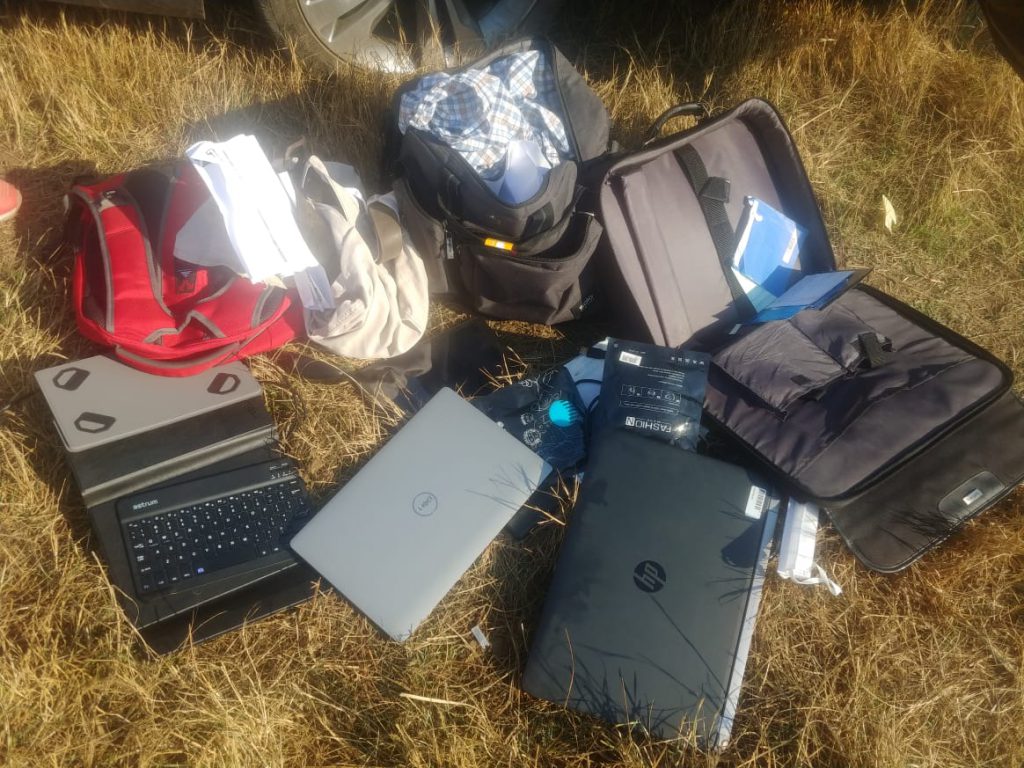 Total Petroport N14 has experienced a spate of theft out of motor vehicle crime, in which vehicles are either broken into or being jammed and items such as laptops being stolen. Diepsloot police mobilised resources to bring this persistent criminality to a screeching halt.
Diepsloot station commander, Brigadier Koena Moichela, commended members involved in the arrest of suspects. He further pointed out that criminals cannot terrorise communities with impunity and that Diepsloot police will stop at nothing in stamping authority of the state.
The two suspects have appeared in the Randburg Magistrate's Court.