"It is very difficult for female artists to be recognized in our community," said Rosy Mashale, popularly known as Roxxy. "It has frustrated a lot of talented girls."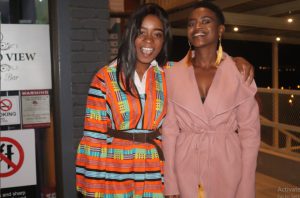 The community does not take female musicians seriously, she added. "I think people still have that mentality of taking men to be superior to women. But I believe we can all make it in the music industry."
Roxxy is an upcoming RnB and Electro artist based in Cosmo City. The 19- year-old recently partnered with Lesego Mvumba (Troxy), another female artist, to release a single 'Keep on dreaming'.  The duo explained the challenges they face behind the scenes.
"When you get into a studio," Roxxy said, "you always find that the producer is male. In most cases female artists do not have enough funds to record. Eventually you find yourself in a tight situation whereby you are being asked to do favors for the producers."
Dodgy things happening behind the scenes have killed female artists' passion for their music, Troxy said.
"I think the industry is sometimes against us," she said. "Female artists are always expected to show off their skin in order to attract followers, and that is not a good thing. We do not want to be used like that in this male dominated industry. Our aim is to give hope to all the ladies out there."
The duo said they work together with a shared commitment to promote female empowerment through music. Their song gives hope to discouraged girls in the community and it has been aired on local radio stations.
"The main aim of the song is to show that ladies can also succeed in music, hence 'keep on dreaming'," said Troxy.
"We are happy that people are responding very well to our song, and we are looking forward to shooting a music video soon," Roxxy concluded.