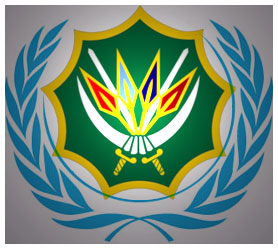 The Gauteng Provincial Government sprang into action this morning after learning about human trafficking of close to 300 young people who were left stranded in Wonder Park, north of Pretoria in Tshwane.
According to preliminary information, a man who claimed to be a Colonel in the South African National Defence Force (SANDF) trafficked young people of both genders (males and female) between the ages of 18 and 30 from KwaZulu-Natal under the false pretence of employment in the SANDF. Allegations are that the man collected an undisclosed amount of money from unsuspecting parents in KZN.
The young people are reported to have been stranded next to the Wonder Park Shopping complex since last week. Some are said to have left to unknown destinations.
This morning, the Gauteng Department of Social Development dispatched a team of social workers to the scene to assist with food and transportation of all victims back to their homes.
The SANDF is attending to the matter through the Military police