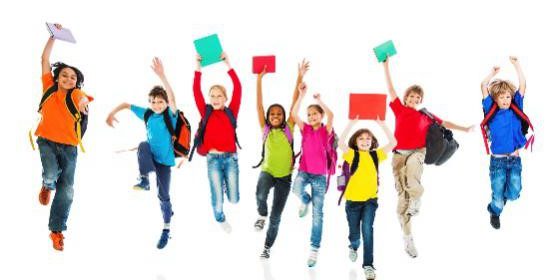 09 May 2017: An investment of R108.5million has been approved for the development of three new schools in the Gauteng region.
A partnership between the Schools and Education Investment Impact Fund of South Africa (Schools Investment Fund) – located within the Impact Funds business unit of Old Mutual Alternative Investments - and Blue Hills Management Company (Pty) Ltd, will provide access to high quality, affordable education for 2 100 learners.
The investment will bolster Blue Hills Management Company (Pty) Ltd capabilities already offered at Blue Hills College in Midrand by providing funding for the development and operation of a preparatory school alongside the college, which currently offers high school education, and for the development of an additional affordable primary and high school in the Gauteng region.
Willem van der Merwe, investment professional of the Schools Investment Fund, explains that the three additional schools are forecast to create space for learners who would otherwise not have access to quality education in the area. "The private sector is committed to playing a role in solving the dilemma that the South African education is facing through various means – in this case through impact investing."
"The Schools and Education Investment Impact Fund of South Africa invests in affordable, independent schools and works closely with institutions who demonstrate strong leadership and effective management structures, thereby ensuring dual positive outcomes of the investment – both for society, in terms of delivery of quality education, and for investors, in terms of a commercially acceptable return."
He adds that it was for this reason that Blue Hills College, managed by Blue Hills Management Company, was selected as a partner by the fund's three investors, namely Old Mutual Life Assurance Company South Africa, the Government Employees Pension Fund through its asset manager the Public Investment Corporation, and the Eskom Pension and Provident Fund.
Established in 1996 by brothers Roy Ndlovu and Chief Ndlovu, Nkululeko Mpofu and David Mlaudzi, Blue Hills College has evolved from being a small-inner city school to a well-established independent institution with boarding and an excellent academic record.
Originally located in the Johannesburg Central Business District under the name of St Paul's, the school initially catered for both primary and high school learners. The school relocated to Braamfontein in 1998, where it grew from approximately 250 to over 400 learners, before the decision was taken in 1999 to change the name to Blue Hills College, cater only to high school learners and move to a larger, permanent location in Midrand in order to establish linked boarding facilities to accommodate learners living outside the region.
Presently, Blue Hills College offers education to 550 learners, and over the past 10 years has produced a matriculation pass rate averaging above 95%. The college also offers boarding to 270 of its learners. Amongst other accolades, Blue Hill College is also a member of ISASA, a prestigious body for independent schools of Southern Africa.
Roy Ndlovu, CEO and FD of Blue Hillssays, "Every child deserves a good education, and we are happy that Old Mutual has provided us with this opportunity to reach out to as many learners who could otherwise not afford the high fees that are concomitant with independent schools."
He adds, "The first Preparatory School is set to open in 2018, followed by another Affordable Preparatory and High school in 2019. Together, they will create 2 100 additional opportunities for learners to access affordable, quality education."
In the meantime, he says that Blue Hills has sourced qualified, dedicated teachers who are committed to the school's Academic, Cultural and Sporting program so that graduates of Blue Hills will emerge as fully rounded individuals, molded by the Blue Hills ethos and opportunities, "Prepared for life".
Marketing Director of Blue Hills Management Company, Chief Ndlovu, has also set plans in motion to ensure that the Preparatory is well marketed and accessible to the community. "School buses will be available to provide timely convenience to parents and will transport learners at a reasonable fare."
As the investment is implemented over the next three years, it is anticipated more schools will follow, with a target to create around 15 000 new learner opportunities across the country in the next six years. "Blue Hills has a strong visionary team to see us through this exciting period of growth, and the Schools Investment Fund has just made our goals more achievable," concludes Chief Ndlovu.