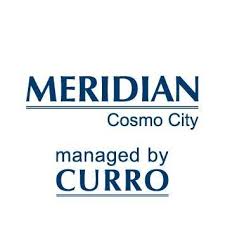 Johannesburg, 23 February 2021: Curro Holdings, the JSE-listed independent education provider, proudly congratulates its Meridian Cosmo City learners on their exceptional National Senior Certificate (NSC) performance. Despite an immensely challenging 2020, the school achieved a pass rate of 99% alongside 52 distinctions. Further, a total of 71.1% of Meridian Cosmo City learners qualified for university studies (Bachelor's Degree Pass).
The Meridian Cosmo City's top achiever and former head girl, Bonolo Leping, achieved 6 A's and an average of 84%. She achieved excellence in Life Orientation with 95% and Business Studies with 93%. The runner-up top achiever and former head boy, Pardington Madzuna, achieved 5 A's and an average of 83%. He excelled in Life Orientation (92%), Physical Sciences (91%) and Mathematics (90%).
In addition the school achieved 100% passes in 9 out of 13 subjects offered in matric, namely Accounting, Afrikaans First Additional Language, Computer Applications Technology, English Home Language, History, Life Sciences, Life Orientation, IsiZulu First Additional Language and Physical Sciences.
"Not many people are able to state that they faced a global pandemic during their matric year. For this reason, the Class of 2020 can be enormously proud of what they were able to achieve," says Lakidu Ngunda, Acting Executive Head at Meridian Cosmo City.
The school was quick to react to the lockdown and implemented a remote learning strategy. This paid off with great results secured by the Class of 2020. "These results were achieved through a massive group effort. We congratulate not only our matrics for their exceptionally hard work through trying times, but also Meridian Cosmo City's team of dedicated teachers. Our teachers managed to keep the ship steady during stormy weather while sacrificing many hours to execute our remote strategy," says Ngunda. "Finally, a word of thanks must certainly be extended to every parent for whom matric in 2020 was just as much a challenge, but definitely understands the language of EXCELLENCE," he concludes.
---
---