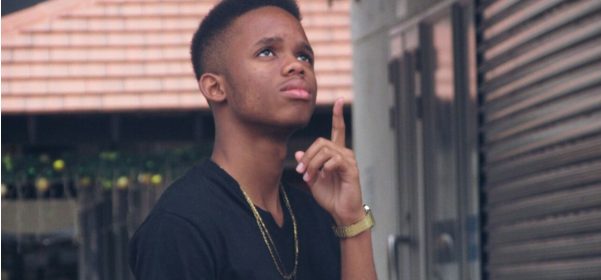 On Saturday the 17 of June, youth were in masses at Cosmo City Ext 3 Park to witness youth shining with their talents. The aim was to create awareness amongst the youth about being in a good place with God. It was the day after Youth Day, which is remembered for the brave 1976 students who defended their right to equal education and the refusal to learning Africans in South Africa.  "Bulumko Raphiri" who goes by his stage name "BeERapz" was amongst those who were performing during the celebration.
Bulumko stated that while many children already know what they want to be when they grow up. He only knew what he wanted to be when he was in grade 8. Bulumko started his career as a poet, writing on common topics such as love, hate and culture, before he started following his calling of being a Hip Hop artist. Through his journey he strives to spread the Gospel of the Lord; through the music he produces so that it touches people.
BeERapz says he is where he is today because of what his father, Ezekiel Ernest Raphiri, taught him throughout his childhood, to always have passion in what he does and persevere at all times. "There are many challenges in the industry more especially creating a unique style of composing music when you have writers block" he said.
His father played a powerful role in making him the dedicated person he is today. "My mentor is my father; he encourages me to push on since he is also in the industry with me; knows it better and has always been there for me, telling me that there is enough space in the industry for as long as I don't compare myself with those who have lost in their own battle".
BeERapz does not only have a passion for singing, he is also a pianist. This year, he has spread his wings as a solo artist and released his new album "The New Life" which is available on iTunes and Apple Music. And later during the year he will be hosting an album launch followed by another studio project soon. "I was born in a Christian family and was raised by a God fearing father who contributed greatly to what I am today. I plan on releasing my own clothing line as well in future.
People can get in touch with him on Instagram: @ beerapz_sa
Twitter: @beerapz_sa
Via email beerapz02gmail.com