Catching up with an author, Isaac Monyela

Our team had an interview with one of the successful authors based in Cosmo City, Rudolf Isaac Monyela.
Monyela is an award winning poet, author and publisher. He is from Santeng Village (Ga Sekororo) Tzaneen, Limpopo Province, the Province Peace (Eden of Africa). He is a holder of many academic certificates including Entrepreneurship & New Venture Creation NQF L 7(Degree) from University of Witwatersrand. He also founded MANYATJIE.I.ACADEMY (MIA), which publishes books and offers creative writing. He has mentored a lot of people in the arts industry including poets Xolani Ntuli and Lutendo Mugagadeli "Venda Boy Poet."
Enjoy the transcript of the interview below:
As an author how do you inspire children to be creative writers?
Isaac Monyela-Through the seminars, I encourage people to discover and identify talents and skills in children and nurture them to the right direction. I will also want to encourage the youth not to ignore the talents especially in creative writing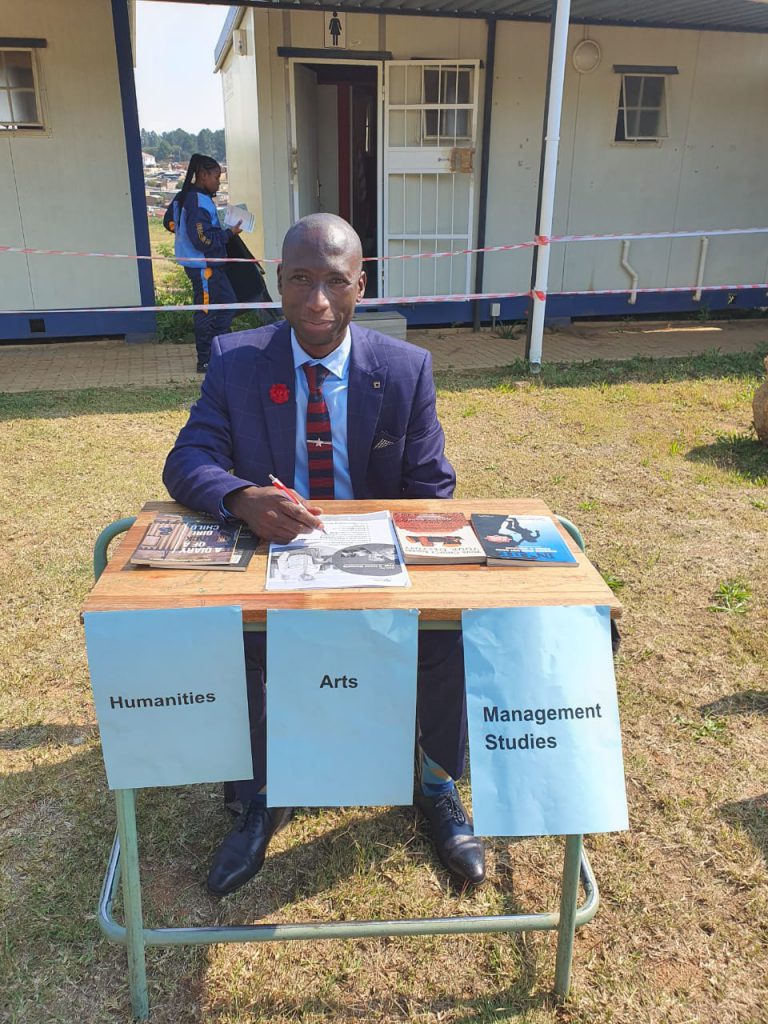 How important is creative writing in the community?
Isaac Monyela- it's very paramount in order to change previous thinking system to forge ahead in business and entrepreneurial philosophy. Most musical artists including Mzwakhe Mbuli and Rebecca Malope achieved their success using talents which fall under creative writing and entertainment industry. Learners need to be capacitated in creative writing and study journalism, literature, radio and TV presenting, PR, communications, script writing, books writing, music writing.
What sort of challenges you were faced with as an author?
Isaac Monyela- Marketing is one of the biggest challenges that self-publishing authors face, as in most cases we don't have adequate resources like the traditional publishers to market, promote, launch, distribute them to book stores, that value chain is tough. Sometimes close friends do not support your work and efforts due to jealousy.
Tell us about career sessions you hosted in various schools
Isaac Monyela- I did public speaking, poetry sessions and career expo in various schools in Joburg North including Blue Eagle High, Cosmo City Secondary 1, Cosmo Primary and Sgodiphola High to name a few since 2007 to date. I also give the distinction of academic learners and non -academic learners as the education system is designed for learners who are capable in school curriculum not in other areas like skills and talents. The learners who are not good in curriculum must be channelled in skills and talents areas, talents identification is need in our schools to forge even entrepreneurial skills to create jobs not to be dependent society. I produced more than 106 learners who graduated in various institutions like Wits, UJ, UP,UL, Univen, Unisa, Wescol etc, some are directors, managers, PR specialists, Social Workers, Admins , Nutrition's etc.
What do you do to change the community?
Isaac Monyela- We run various projects that help to upskills and invest in the communities but we need support in this regard. The projects like: Life/ Relationship Coaching, Career Advisory Session, Book Publishing, Events Planning, Personal Branding/ Development, leadership & Management Consulting. The community must support their own community members and businesses that will later support and invest in the same communities when their projects succeed.