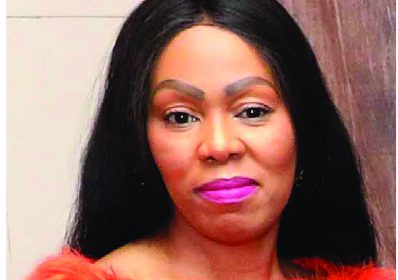 The Child Protection Week, a campaign led by the Department of Social Development was initiated in 1997 to raise awareness and to mobilize all sectors and communities towards the perspective of a holistic development and the care and protection of children. This has become an Annual Campaign to educate and mobilize communities to put children first since then.
This week-long campaign was launched on the 2nd of June this year in Orange Farm with the aim to heighten government efforts to ensure that the rights of children are upheld. However,the Gauteng Social Development has adopted 365 Days Child Protection Programme, as we realized that the children related issues need attention daily.According to a Clinical Psychologist, EddieWolff, there's been a marked increase in bullying at schools, especially among younger pupils.Wolff says there are far-reaching effects on the lives of children who feel excluded from the so-called in-crowd."It also affects their interaction with other pupils in the school and will almost always lead to underperformance or nonattendance of certain sport or cultural activities. They tend to withdraw because they don't want to feel bullied."
Last year, a major initiative was launched between the Department of Education, Crimeline and the South African Police Service to stop what appeared to be a growing scourge of school violence in the country.Children are often violent towards one another and this affects, a child's self-esteem. In some cases, pupils despise going to school and end up dropping out as bullying tramples on their self-worth and in extreme cases, they commit suicide.Recent incidents of bullying in schools raises concerns in a manner in which our pupils behave in and outside schools:
On Monday, a pupil was alleged to have stabbed three pupils, leaving one dead outside Forest High School;
In March,Crystal Park High School in Benoni, East Rand, five pupils were arrested and charged with intent to cause grievous bodily harm; and,
Again, in March, a16-year-old was stabbed to death outside Mondeor High School.
These are but some of the reports that send shock waves to government, teachers, civils society and society at large.As parents, we expect schools to provide an environment that is emotionally and physically safe for their children. We are likely to feel outraged and anxious about any kind of threat to our children's wellbeing, especially in a place that is responsible for their care.
Most schools are doing a valiant job of trying to meet an overwhelming array of conflicting demands, however schools and government cannot do it alone. Both the perpetrators and the victims of these acts come from families and some community set up.Families are a basic societal unit and therefore education and awareness on these issues should take place at that level. Protective parents often need to take leadership of their own children in cases where they are being bullied or if they see a child making others miserable at school.
As government, we call upon all the roles players to partake in fighting the scourge of bullying, we all ought to lend a hand in dealing with this heinous behavior, that seeks to rob our children of being educated and in and outside school premises. More so as these incidents of bullying continue to perpetuate even during Child Protection Week. This has to stop one death is one too many.
Thuliswa Nkabinde-Khawe is the MEC for Social Development in Gauteng x