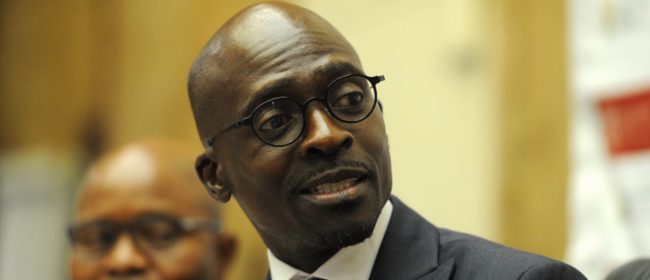 Staff Reporter
A one percentage point rise in VAT, no real personal tax relief, higher sin taxes and a large fuel levy were among the measures announced by Finance Minister Malusi Gigaba in Parliament on Wednesday.
Gigaba delivered his first national Budget speech before the National Assembly this afternoon, calling Treasury's opus "a tough, but hopeful budget".
"Budget 2018 charts a path out of economic stagnation," he said.
The Budget raises taxes in the hopes of collecting an extra R36 billion in revenue. It also slashes government spending by R85 million, cutting down the scope of several large infrastructure projects, including some relating to basic education and healthcare.
The Budget seeks to reignite stubbornly stagnant economic growth, and projects a slow but steady increase in GDP over the next three years. Gigaba announced a one percentage point hike in the VAT rate, to 15%. That means, with the exception of 19 zero-rated items, everything we buy will become that bit more expensive.
Increasing the VAT rate has been mooted for some years, but has been fiercely resisted by unions, and pro-poor activists.
However, government figures suggest that 80% of the effect of the hike in the VAT rate will be shouldered by higher income earners.
The hike in the rate will raise enough money to partially pay for fee-free tertiary education for lower-income students.
This is the first increase in the VAT rate since the tax was introduced in 1994. Gigaba told a pre-budget briefing that this will not be the first of many such hikes, saying instead that shortfalls will be made up through a variety of interventions, including the sale of some assets held in government's property portfolio.
There is little by way of personal income tax relief in the Budget. The top four tax brackets remain unchanged, meaning higher income earners will be paying more of their salaries to government in real terms.
Treasury has also cut back on medical aid related tax breaks, with below inflation increases in medical tax credits. That means in real terms people with private medical aids will pay more for them.
The money government will save on those tax credits will go towards funding the National Health Insurance project, which will get underway this year.