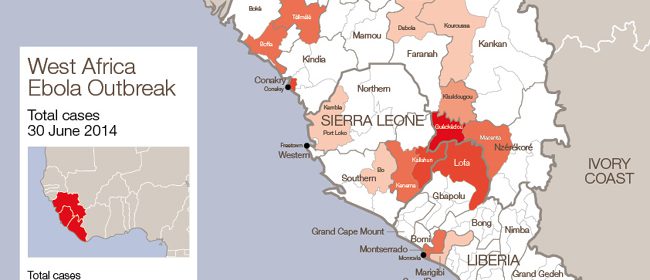 South Africa has taken the decision to impose a total travel ban for all non-citizens traveling from identified high risk countries to limit the spread of Ebola to the country, unless the travel is considered absolutely essential.
Health Minister Aaron Motsoaledi said, citizens of South Africa who wish to travel to these countries will be requested to delay their travel unless it is also absolutely essential for them to travel.
The high-risk countries are Guinea, Sierra Leone, Liberia – with Nigeria, Kenya and Ethiopia being identified as medium risk.
He said the travel advisory was part of enhanced precautionary measures to prevent the spread of Ebola into South Africa.
"All South Africans are hereby advised to avoid non-essential travel to Liberia, Guinea or Sierra Leone. South Africans are not restricted from travelling to these countries, however all returning travellers from these countries will be subjected to rigorous screening and medical assessments before being allowed entry into the country," said the minister.
He said South African citizens returning from these countries will have to be subjected to a stricter screening process.
This will include completing a comprehensive health questionnaire before gaining entry back into the country and if the comprehensive medical questionnaire and the temperature screening reveal something, they will have to subject themselves to a complete medical examination.
Minister Motsoaledi said all travellers and crew members arriving into South African Points of Entry must have completed a travel health questionnaire upon arrival.
"If found to have any of the symptoms or signs suggestive of Ebola, they will be referred to one of the designated hospitals for further investigations and management," he said.
Passengers who travelled from or through Guinea, Liberia or Sierra Leone within the last month of arrival into South Arica must undergo additional screening at the Points of Entry.