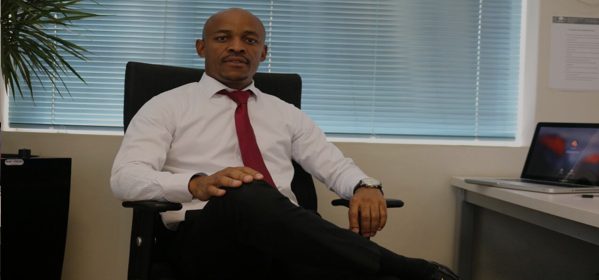 Maudi Lentsoane the founder of Lehumo capital is not only inspirational go getter, but also a clear positive role model to many of his peers.
He is financially smart when it comes to all marketing stuff at all times, "every cent the company loses I take it as a loss". Maudi Lentsoane is dynamic young man who merged his qualification and practical experience with maverick business sense, to challenge the status quo.
He later moved from the banking environment after realising that he had passion for the Stock broking side, Since there are not many black Stock Brokers.His father worked in Johannesburg as a gardener. But despite the struggle of poverty that he was raised in, he never lost hope. After completing his matric; he then enrolled for a Bachelor of commerce degree majoring in Finances and Economics at Wits University, with financial assistance through TEFSA (Tertiary Education Fund for South Africa) and now NSFAS (National Student Financial Aid Scheme). Later he started working in the financial sector at big bank in South Africa called STANLIB. He used his father's employer Mr Van Der Nest who was a highly respected actuarial consultant with one of the biggest Insurance Companies in South Africa and his son in Law who was a Stockbroker, how to gain insight and knowledge of the industry.
When he gives words of advice to young entrepreneurs this youth month he says "you must have passion, you will fail which is part of any business and your failures are most likely to lead to success". "I became more interested in becoming a Stockbroker, also partly because I did not know of any Black Stockbrokers and wanted to be one of the few black stock brokers" said Maudi. His father played a very powerful role in his upbringing, instilling good values in him and with hard work being his friend, he launched his company in 2011; Lehumo  which in Northern Sotho means, "wealth", representing an abundance of resources available at the company to enable clients to improve their financial wellbeing. As the founder and the only managing director of Lehumo capital with its offices in Sandton the company primarily focuses on broking in equity derivatives, investment research, portfolio managements and advisory services for high net worth individuals as well as corporate clients.
This man is motivated by the fact that he is contributing positively to people's lives by ensuring that their futures are well secured financially, he said "It is a challenging but an exciting profession". As he continued he said that the stock market is by far the best tool ever invented to make money due that there is no billionaire in the world who is not involved in the stock market, from Warren Buffet; Bill Gates to our very own Patrice Motsepe. The stock market is an important contributor into their successes. So if we are to become financially free and grow the South African economy, we cannot overlook the power of investing.
He also did a good job in investing his time into giving back to rural communities. This year he will also launch the Maudi Lentsoane Foundation, which is targeted at assisting youth from disadvantaged backgrounds with the purpose of empowering them through entrepreneurial and educational support. Maudi still finds being a full time Johannesburg broker interesting and says "I encountered many hardships growing up; It was never easy growing up impoverished". He was born with the odds of succeeding, knowing that education is the only way to a better life. His goal is to grow his Company to become the leading Investment Company that contributes to the growth of the South African economy. He wraps up by saying his wish is "to inspire as many young South Africans, to challenge their status quo helping them to resign from their comfort zone to hard work".