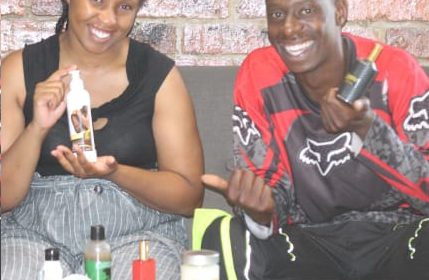 Trials and tribulations of 2020, which were accompanied by COVID-19 pandemic, did not set back Cosmo City's exciting musician Sfisokuhle Mkhwanazi, popularly known as SCIMA.
SCIMA's season to reap what he sow all these years has come, and 2021 is a promising year for him, said his manager Wiliam Molaule.
"We are working with stakeholders, board of directors, major investors and sponsors towards making this joint venture a success for all parties involved, "he said.
SCIMA has achieved a lot as an independent artist, Molaule said. In November this year, SCIMA appeared on Channel O in a music video he was featured in by Razor, produced by VeebeatsExclusive titled 'Abangani'.
Molaule told the Chronicle that more is set to come in 2021 about SCIMA.
"There are a lot of positive things happening behind the scenes," he said. "SCIMA got a cosmetic endorsement from Amukelani Bohlale Fragrance based in Midrand. At the same time we are looking forward to launching his fragrance and have it in retail stores at an affordable price for our customers and supporters at different locations."
During the hard times of lockdown SCIMA decided to open a car wash, focusing on producing his own sound, working on his clothing line, and financing his own career instead of waiting for a miracle to happen, Molaule noted.
"Then in December, a miracle happened as we have managed to get him an endorsement deal. He has been doing great in the past years, but his fans will see a positive shift in 2021."
SCIMA, who has also been featured on Rhythm City episodes, started his musical journey at a young age, and has shared stage with Semi Tee, Malemon, Phokomaane and PK93. m��2