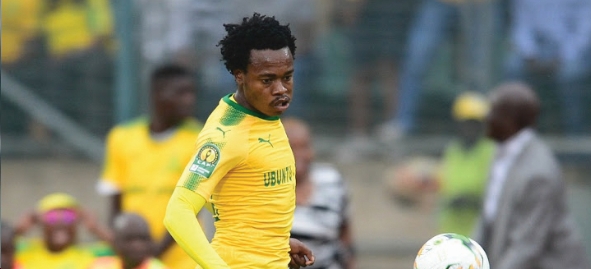 Cape Town - Bafana Bafana legend Lucas Rabede is hopeful Percy Tau will one day get a chance to play for Brighton and Hove Albion in the English Premier League.
Tau signed a four-year deal with Brighton at the start of the recently concluded season but then spent 2018/19 on loan at Royale Union Saint-Gilloise in Belgium's second division.
The 25-year-old proved his worth by being named Player of the Season in that division though it is a few steps down from England's top flight.
As such, Radebe, who is a legend for former EPL outfit Leeds United, remains optimistic that Tau can one day make the breakthrough for the Seagulls despite work permit issues.
He said: "It is difficult for Percy, if I were to put myself in his shoes, my ambition and aspiration is to play at the highest level and then you realise there are rules and requirements to be able to do so, it becomes demoralising.
"But at the same time, you've been signed by a big club so you might as well make the utmost best of it in terms of where you are
"To be honest, for me, I don't think he deserves that. I think he deserves to be where he's put his signature and actually play. But of course, we've got to adhere to the rules.
"I feel bad for him, but I think he's doing his best where he's been placed in Belgium, and I hope that he does eventually get an opportunity to play in the English Premier League."