Hungry Lions FC is the first team from Cosmo City to participate in a professional South African football league. The SAB Regional League is the fourth tier of domestic football in the South African football pyramid. Most teams competing in the league are made up of players under the age of 19.
Hungry Lions FC has attained three points from three matches in their South African Breweries (SAB) Regional League season, and the coaches promise to keep on fighting.
The team lost their opening match 3-2. Their second game against Fleurof Future Stars was forfeited on walk over rules. Since Hungry Lions FC player's cards were not ready before the game, the team automatically lost three points to Fleurof Future Stars. Hungry Lions won their third match against FC Barcenal on walk over rules after the opposition team arrived late for the match.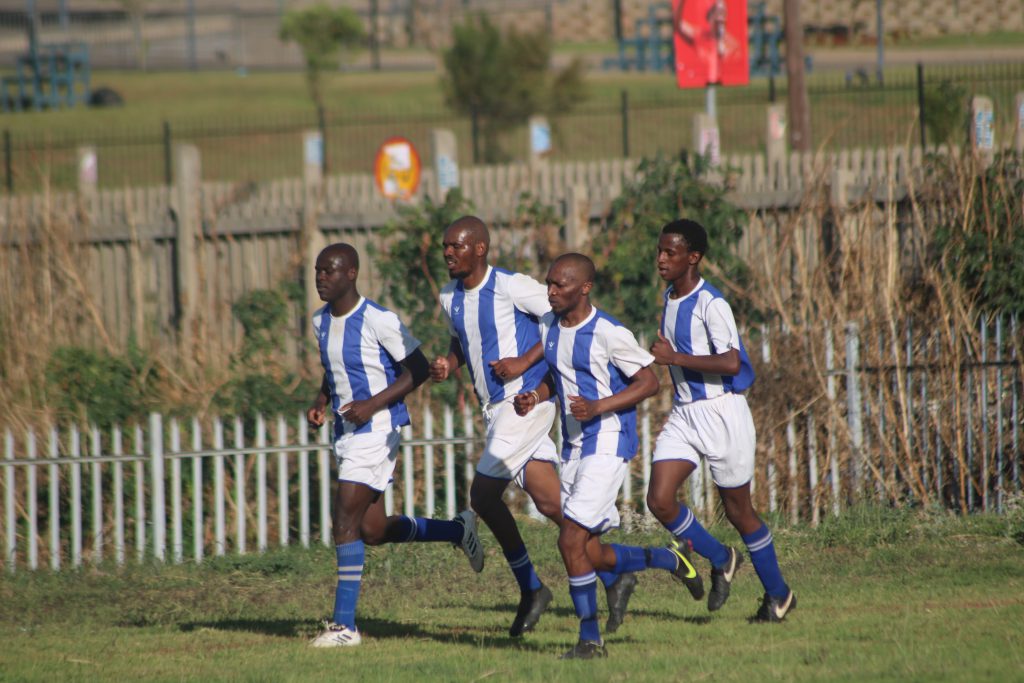 "We are looking forward to competing with the teams in a professional league," said Hungry Lions coach Paul Mphela, also known as Zico.
Zico's team was affected by South African Football Association (SAFA)'s delay to issue the players' cards, he said. "We lost a match against Fleurof Future Stars in a walkover rule because our players had not received their cards. So we had to give away three points to the other team. We are now playing in a professional league, and we have learnt that rules do apply.
"We promise the fans that we are going to do our best in the league and fight for promotion to the ABC Motsepe League," he said.
Zico is happy for Hungry Lions FC to be the first team from the community to be a part of professional league. "It was not easy to get there," he said. "The boys did very well, and they really want to see themselves in the next level. We are appealing to the businesses and community at large to give us support. We still need help in terms of ferrying players to and from the stadium. We have a challenge of players arriving late for the match especially for the away games."
The coach also said that they need help with training equipment. Hungry Lions FC will be hosting Varsity College FC on Saturday 13 November at Cosmo City Multipurpose grounds at 15:00.