City opens fourth Community Based Substance Abuse Treatment Centre at River Park Clinic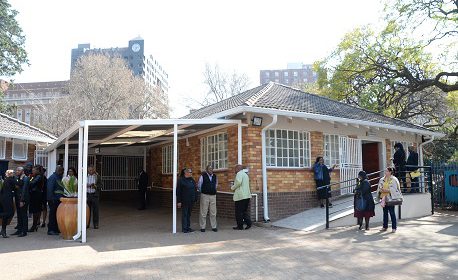 The Executive Mayor of the City of Johannesburg, Councilor Herman Mashaba and Member of the Mayoral Committee for Health and Social Development, Dr Mpho Phalatse invite you to the official opening of the River Park Community Based Substance Abuse Treatment Centre.
The centre is the fourth of the five that will be rolled out by the City. As part of the Integrated Substance Abuse Strategy, the City of Johannesburg's Health and Social Development Departments adopted a Community Based Model as advocated for by Chapter 5 of the Prevention of and Treatment for Substance Abuse Act. This model advocates for the provision of treatment and psycho-social, as well as medical services within the community environment in a registered facility. It also requires that a centre be established or that an existing facility and infrastructure, including primary health care centres be utilized to provide integrated community-based treatment programmes.
For these reasons, there was a great need for the establishment of Community Based Substance Abuse Treatment Centres to compliment services rendered by both private and state owned rehabilitation centres, due to their inaccessibility and unaffordability to our indigent residents.
Event details are as follows:
Date:               Thursday, 23 August 2018
Venue:             River Park Clinic, Corner Sandlana and Azikwelwa Streets, River Park
Time:               10:00 - 12:00
For media queries or interview opportunities, please contact:
Lesego Mathibela
Stakeholder Manager
Office of the MMC – Health and Social Development
Tel: (011) 407 6725
Mobile: 061 497 8286
E-mail: LesegoMat@joburg.org.za
OR
Dominic Mahlangu
Strategic Advisor
Office of the MMC – Health and Social Development
Tel: (011) 407 6832
Mobile: 081 230 3299
Email: DominicM@joburg.org.za