Cosmo City Junior students and teachers ready to explore Virtual Reality

Cosmo City Junior will become the first school in Cosmo City to explore Virtual Reality (VR) learning, courtesy of Ulink's Class VR initiative.
A Ulink team visited the school on 26 May and handed over a VR headset, which will be used by teachers and students during their classes.
VR is an educational method that can interest students, regardless of their abilities and hobbies. For example, instead of dissecting a frog, schoolchildren use an educational VR Frog Dissection virtual reality experience. Pupils can dissect a simulated frog and examine the structure of the body without harming an animal. This experience, guided by a teacher, covers every step that students would normally take when dissecting a frog in their classroom.
"VR will make our jobs as teachers easier," said Cosmo City Junior deputy principal Mamodisa Mofokeng. "I am very happy for this gadget. I think it will make our lives easier and will increase the performance of our learners. So as a school we are very happy for this generous gift. Students have different ways of understanding what they are taught. Some are good at listening while others are good at doing, so VR will cover all the aspects of learning and students will fully understand."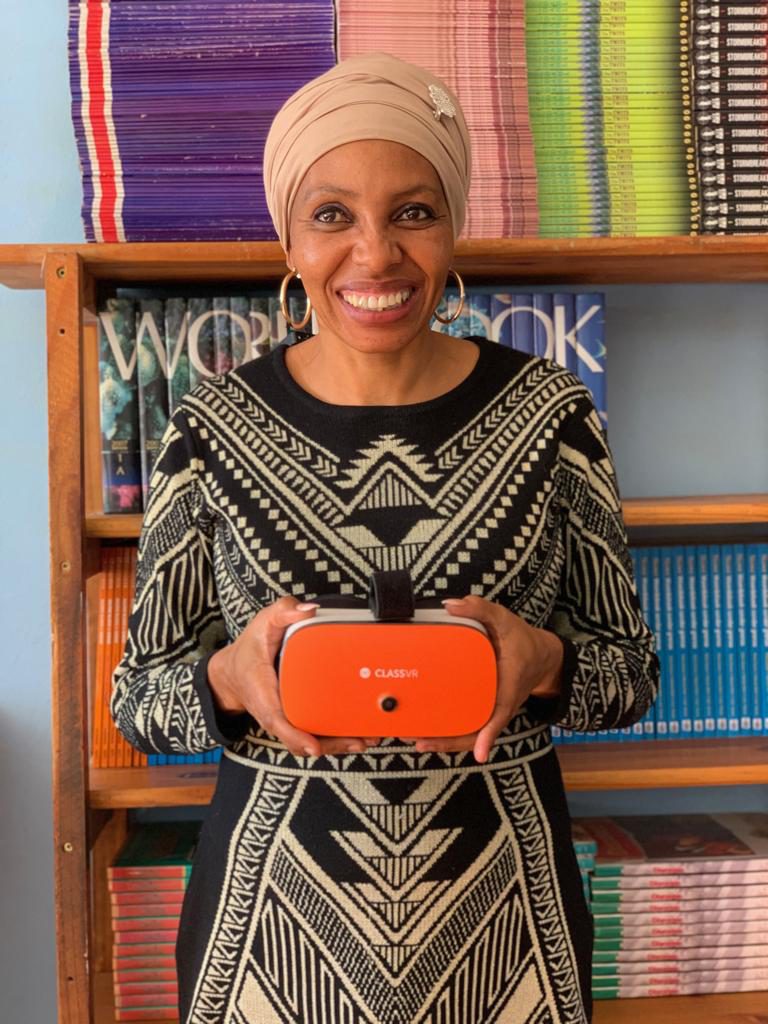 Now, wearing VR headsets, children will be able to explore any continent during geography lessons. For example, Google Expeditions allows someone to tour the Louvre, wander on the Moon or fly to Mars. VR technology is able to take schoolchildren to different eras so that they can observe significant world events.
Underprivileged schools need access to technology, said Ulink managing director Brett Nel. "Our aim is to bridge the gap between the privileged and the underprivileged ones," he said. "So we are now busy donating VR headsets to the underprivileged schools. The current education system requires students to be familiar with the technology. The Class VR technology that we are using cannot replace a teacher because we need a teacher to conduct the classroom. This is not a stand-alone headset that one can take home."
Nel said that at Ulink they aim to be part of the solutions in the country and transform people's lives through technology.