Cosmo City Matriculants do well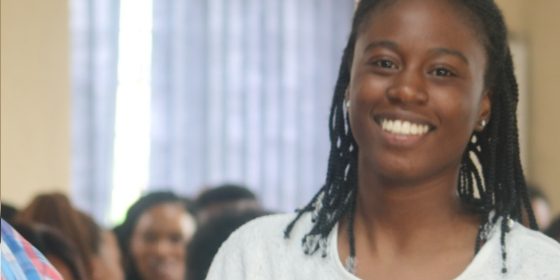 Hundreds of Matriculants in Cosmo City collected their 2019 results, on 8 January 2020, in jubilation to celebrate their achievements.
Meridian Cosmo City recorded a 98.8% pass and from 80 students who wrote the exams, 79 of them achieved. Blue Eagle High recorded 92.6% pass rate and 137 out of 148 students achieved. S'godiphola Secondary recorded 90.7% pass rate with 107 students achieving out of 118. Cosmo City Secondary 1 recorded 89.6% pass rate 181 students out of 202 achieved. Far North Secondary recorded 74.2% and 95 students out of 128 achieved.
"I am happy with my results and I want to go to University soon," said Dyondzo Chauke a former head girl at Cosmo Meridian who scored 6 distinctions.
"I was only expecting to get four distinctions, but I had to work hard and managed to get more than I expected. I think I have to appreciate the support that I got from the parents and teachers."
Chauke said she is aiming to enrol at Wits University to study law. "My aim is to study law before I venture into business," she said. "I would like to encourage current matric students to never give up and focus on their studies and they will make it."
S'godiphola Secondary principal Regina Mpete said she is happy that her school showed some improvement from 2018's 83.1% pass rate to 90.7%.
"The students were willing to go an extra mile," Mpete said. "Due to the support from the School Governing Body, teachers and parents, we managed to improve. We want to see Cosmo City children getting proper education within our community, instead of going to other areas outside of Cosmo City."
Overally, Basic Education Minister Angie Motshekga announced that the matric class of 2019 has achieved a pass rate of 81.3%, from 78.2% in 2018.The class of 2019 has breached the 80% threshold for the first time.The minister stated that 788,383 full-time and part-time candidates wrote the exams.The Free State is the leading province at 88.4%, an improvement of 0.9% from 2018.Gauteng achieved 87.2%, a 0.7% decline from 2018.