Cyber Security Course introduced in Cosmo City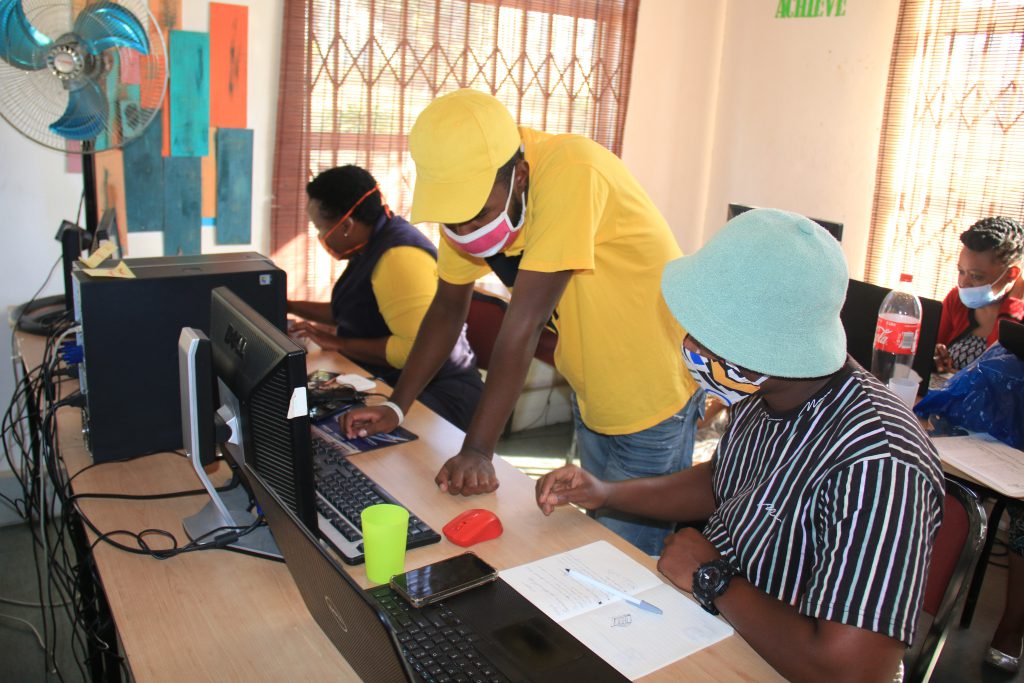 "Cyber-attack is happening everyday everywhere," according to Siyafunda Community Technology Centre (CTC) instructor Innocent Ramaboka. "Nowadays, almost everyone owns a smart phone and tends to become victims of cyber-attacks. So it is very important for them to learn about cyber-security."
Ramaboka spoke during a two-day cyber-security course held at Multipurpose
A cyberattack is a malicious and deliberate attempt by an individual or organization to breach the information system of another individual or organization,according to Cisco. Usually, the attacker seeks some type of benefit from disrupting the victim's network.
Under the Siyafunda CTC programme, students attended free lectures where they learnt about different cyber-attacks, including Malware. Malware breaches a network through vulnerability, typically when a user clicks a dangerous link or email attachment that then installs risky software.
The world is advancing into a phase whereby everything is increasingly becoming digital, said a Siyafunda CTC facilitator Tonny Zila.
"People should be safe rather than sorry," Zilla said. "People only get worried when they notice they are attacked. I think Information Technology (IT) and cyber-security are the things that will save many companies especially in our African continent because we are targeted by cyber-criminals.
It was an interesting course as we learned how to protect ourselves online, said Mpho Mokone.
"it helped us understand how to be protected from social media scams," Mokone said. "We now understand the most common threats, attacks and vulnerabilities. We have now gained insights on how businesses can protect themselves from cyber-attacks."
During the course of the two-day programme, Siyafunda CTC offered lunch to the students and lecturers.