Equipping youth with entrepreneurial opportunities

Leadworks Foundation Community Knowledge Centre (CKC) partnered with Old Mutual and The Da Vinci Institute for Technology Management to impact more than 70 Cosmo City youths through a youth empowerment programme on 16 September at Multipurpose Centre.
The Da Vinci Institute for Technology Management told youth about their bursary opportunity with the New Venture Creation (NVC) program, which aims to provide young entrepreneurs with an active role in developing and growing South African economy through entrepreneurship. The bursary program is set to start next year. The closing date of application is October 8.
Old Mutual presented its Money Financial Literacy workshop to the youth, with practical tips on how people can manage their personal finances more effectively.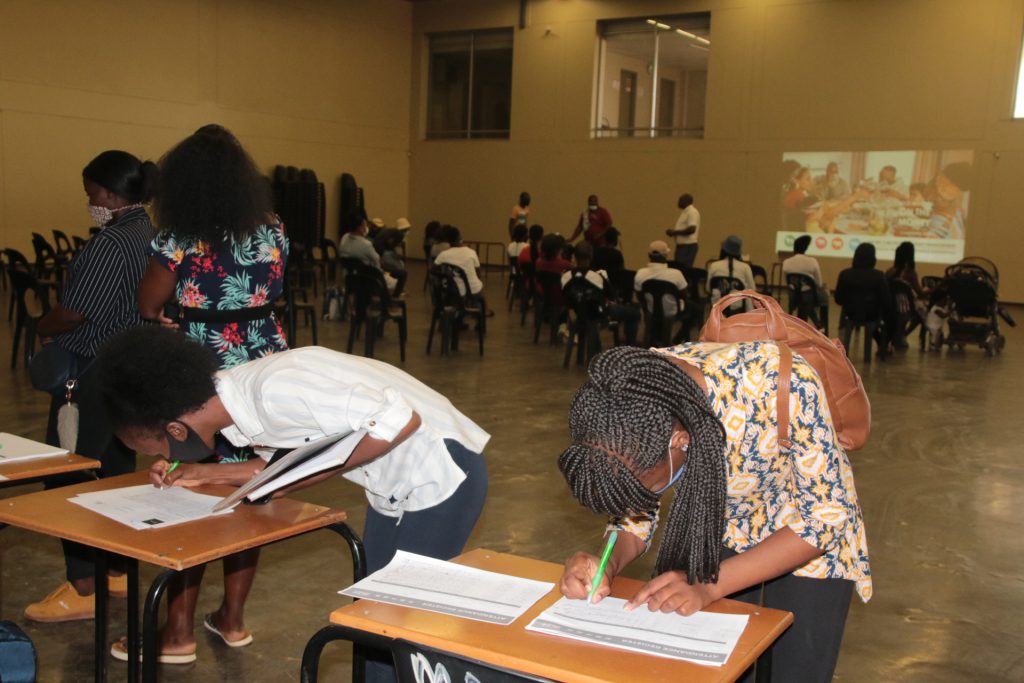 Getting the youth involved in financial-driven programs is very important, said Lucky Mphela of Leadworks Foundation CKC. "We are currently facing a high unemployment rate," he said. "So we are hoping that small businesses can grow the economy. Today's initiative can equip individuals to have a massive impact in the community at large. We want to keep the youth very busy with positive interventions."
Mphela said that Leadworks Foundation strives to help young people make progress in their lives. "We are planning to do such programs more regularly to help the youth," he said.
Mphela encouraged the youth to visit the Youth Advisory Centre on a regular basis to enquire about programmes that are being run. "There are many programs. Some of them are seasonal. So the youth can make it their own responsibility to visit us at Multipurpose to see how they can benefit."