Golden Drifters feel Nedbank Cup competition debut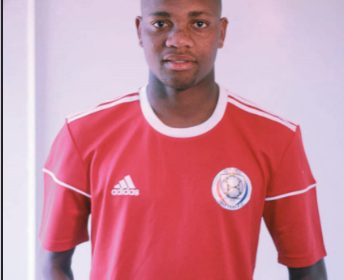 Golden Drifters Football Club beat Giant Killers FC before losing to Sibanye Gold Kloof in a Nedbank Cup Knockout competition on 9 August at Popo Molefe Stadium in West Rand.
Lindelani Dube's second half goal helped the Drifters knock out Giant Killers FC by 1-0 in their first ever Nedbank Cup competition. In the second round of the knock out stage, Golden Drifters were defeated 3-1 by Sibanye Gold Kloof, the SAB league defending champions. The Golden Drifters winger Orefilwe Senyarelo, who was also celebrating his birthday, put his team on lead in the first half before Sibanye Gold Kloof came from behind to win the game.
Nedbank Cup is a national premier club football knockout tournament. It has always been based on the idea of giving lower league and amateur teams a chance to compete with clubs from the top league for the Cup. Golden Drifters is the only team to participate in the tournament from the North West of Johannesburg.
In an interview with Cosmo City Chronicle, the Golden Drifters president Proud Shoko expressed his happiness about the team's performance in the Nedbank Cup.
"I want to thank the players for their hard working at training preparing for the Nedbank Cup Tournament," he said. "I am so happy with the achievement we got from participating in this year's Nedbank Cup. We did well; we won the first game in the last 16 against Giant Killers and advanced to the last 8 where we lost against former SAB Champion Sibanye Gold Kloof."
He added that the players did their best despite playing two matches in a day as they managed to score in both matches.
In the SAB League, Golden Drifters have only played one game against Sibanye Gold Kloof which they lost 2-1.
"Coming back to the league, we have just played one game against the defending champions. We are now put in position 9, and it is not a bad position for a new team like us. The boys were little bit nervous on the first opening game," said Shoko.
Shoko said that the club is still going to sign a few under 21 midfielders and defenders before the transfer window closes. "We're happy with our strikers," he said, "and especially Lindelani Dube who has scored 2 goals in 3 games."