Gomolemo wants to empower women through beauty pageantry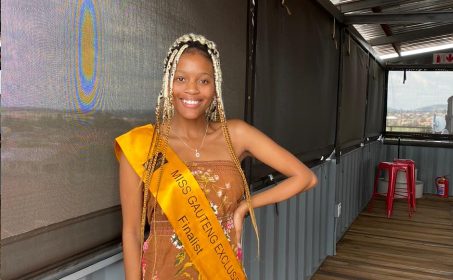 ---
---
Gomolemo Sedimedi is one of this year's Miss Gauteng Exclusive finalists and she believes nothing can stop her from prevailing in the beauty pageant industry.
The 21-year-old is currently studying her Honors Degree in Bcom Industrial Psychology in University of Johannesburg.
"I am running for the prestigious title to become the next Miss Gauteng Exclusive ambassador," she said. With everything that she learnt through Miss Gauteng Exclusive competition, Sedimedi said she can contribute to the empowerment of women entrepreneurs.
I have always visualized myself as a business woman," she said. "This pageant has offered me an opportunity to eventually execute The Boss Queen Revolution, a movement that seeks to empower women. I will do it without fear and it will come to pass."
Through the workshops held by the pageant, Sedimedi said she has learnt a lot.
"I have learnt how to stand up and speak my mind," she said. "I am definitely coming out of this whole experience a completely different person – more driven, more determined to rise and more confident in myself."
By sharing her experiences she said she wants to inspire young women in the community. "I want them to see that it is possible to dream and achieve every single one of their dreams."
Miss Gauteng Exclusive is a beauty pageant that focuses on advancing the potential of young women through entrepreneurial leadership and education.
The six-month programme empowers women through entrepreneurial workshops, social campaigns and leadership development. This women empowerment initiative is run by Kagiso Selele and Annwen Jordan. This year, the programme ran longer than usual due to the pandemic.
The top 25 finalists have been doing their part for their communities. The royal crowning will be held on 27 March at Soweto Vilakazi Street.