Hospital Laundry Poses Health Hazard in the Community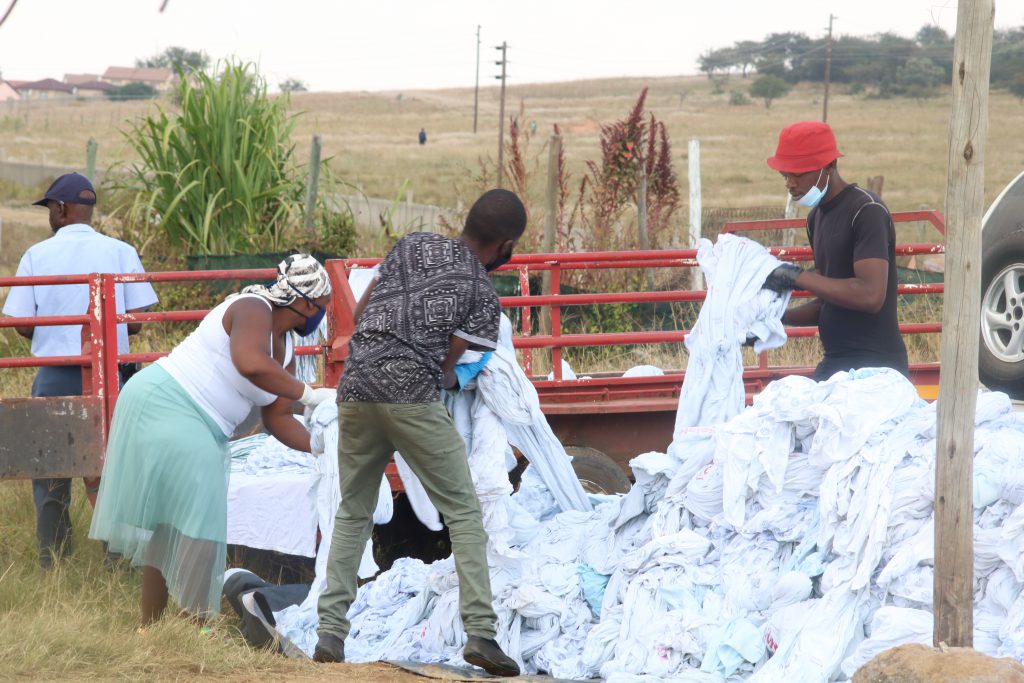 Cosmo City leadership and residents came out with all guns blazing on 21 April, complaining that the unsafe washing of hospital bed linens exposed extension 4 residents to a health hazard.
A laundry company based in extension 2 allegedly got a tender from a hospital to wash the linens. The owner reportedly hired staff to do the washing at the outskirts of Cosmo City in extension 4, and the workers allegedly washed the sheets with bare hands, which leaders described as inhumane and health hazardous.
"What I saw happening in extension 4 is shocking and unacceptable," said Ward 100 Councillor Mapula Mositho. "It is sad to see people's health being taken for granted and we cannot allow such behaviour in our community. We believe that law enforcement who were called on site will deal with the matter accordingly."
The Office of the Councilor would like to thank the community for their involvement in stopping this illegal activity, she added.
Even after a thorough cleaning, traces of diarrhea-causing bacteria can remain in hospital bed sheets, researcher report. Their study suggests that linens could transmit clostridium difficile infections between patients and even between hospitals.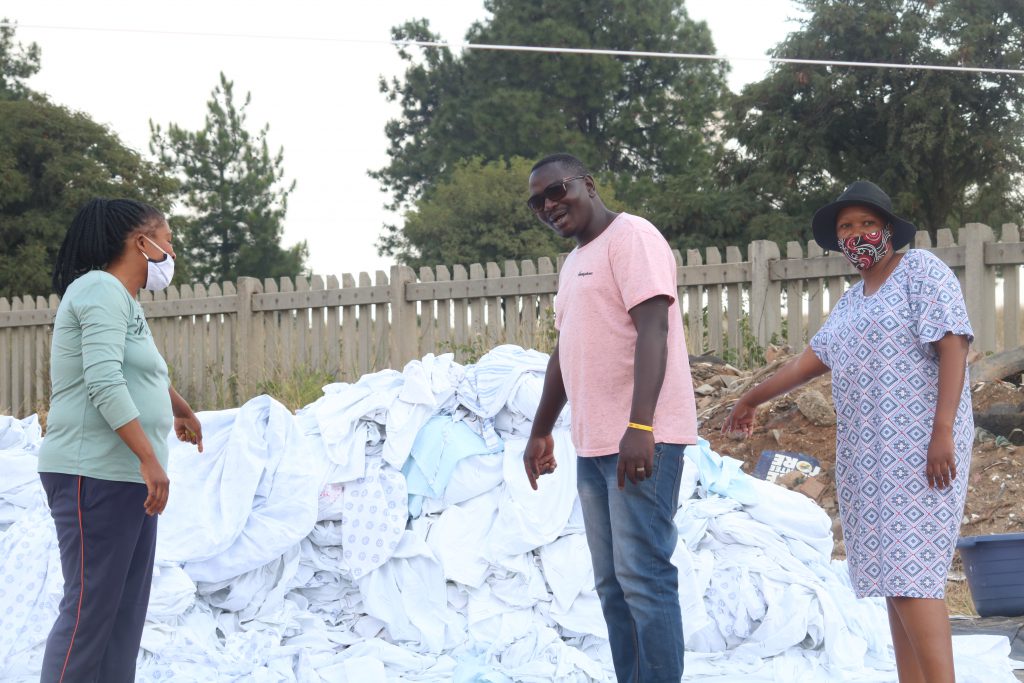 This situation exposes corruption taking place in the hospitals, said extension 4 street committee Mercy Sibongile Maropene.
"How could a hospital give someone a tender without even investigating that person's experience and the environment in which she is operating?" said Maropene. "this clearly shows that some people prioritize money instead of people's health."
Ayanda Ndebele, who confirmed that he mistakenly brought the laundry company to work from extension 4, apologised to the community.
"The situation developed out of control because we didn't know that it was a bad idea," he said. "I would like to sincerely apologise to the community for whatever happened."