Khula's shoe drive reaches to local schools

"School shoes are a part of the school uniform and are vital to students," said Hlengiwe Ntamane, the founder of Khula Lets Grow Together (LGT), a Non-Profit organization for empowering youth, during her organization's shoe drive, which saw 13 students from Cosmo City Secondary 1 and 22 students from Kwena Molapo Secondary receive new shoes.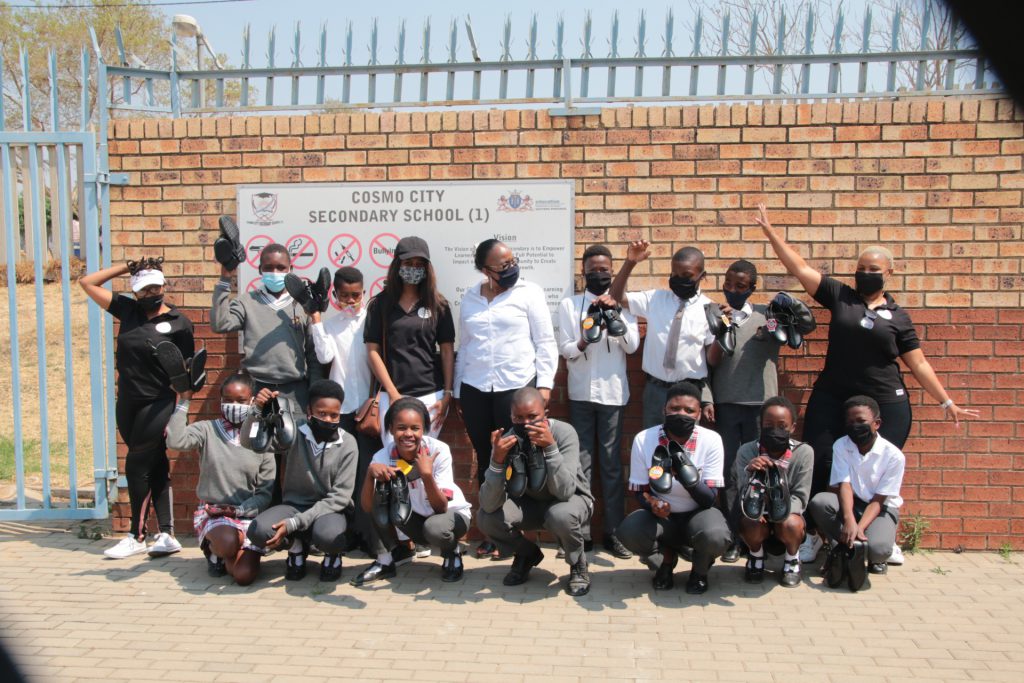 People should not wait for winter season to consider students for shoe donations, Ntamane said. "Students should not walk to school barefoot regardless of the season. We have identified and selected students who are in great need and have an unstable financial background. Our communities were in great struggle financially even way before the COVID-19 outbreak. So we are trying to at least reach out and close some of the gaps so that our future leaders don't miss a day at school just because they don't have shoes."
Ntamane said Khula LGT was mainly motivated by seeing people struggling during the COVID-19 pandemic.
"With quite a large number of job losses in the country," she said, "it has become a strain to many communities. One the things that we want to spread out as Khula is the spirit of unity and care amongst each other. Together we are better than when we are apart."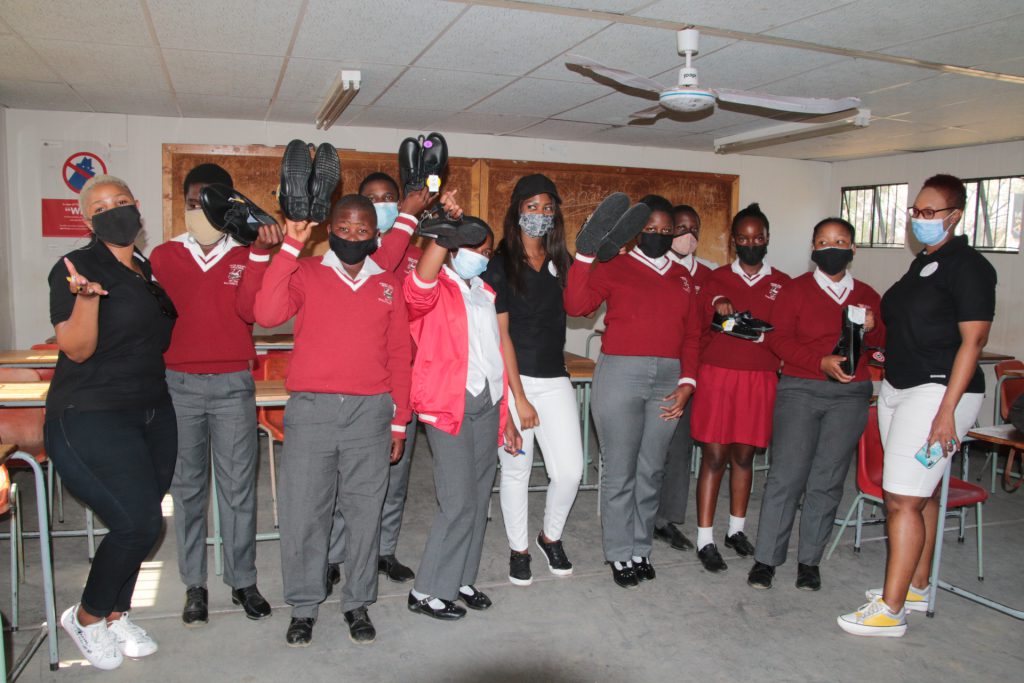 This year, Khula LGT has been providing mentorship programs in local schools to help children grow in a proper way.
"Some of these kids are from the informal settlements with impoverishing conditions," she said. "We will continue with mentorship programs and reach out to as many schools as possible. When we say 'Lets Grow Together' we mean in all spheres of a child's life."
Recently released statistics of teenage pregnancy here in Gauteng show that children need more attention, information, grooming and guidance, Ntamane said, and Khula LGT wants to be a part of the community that brings change.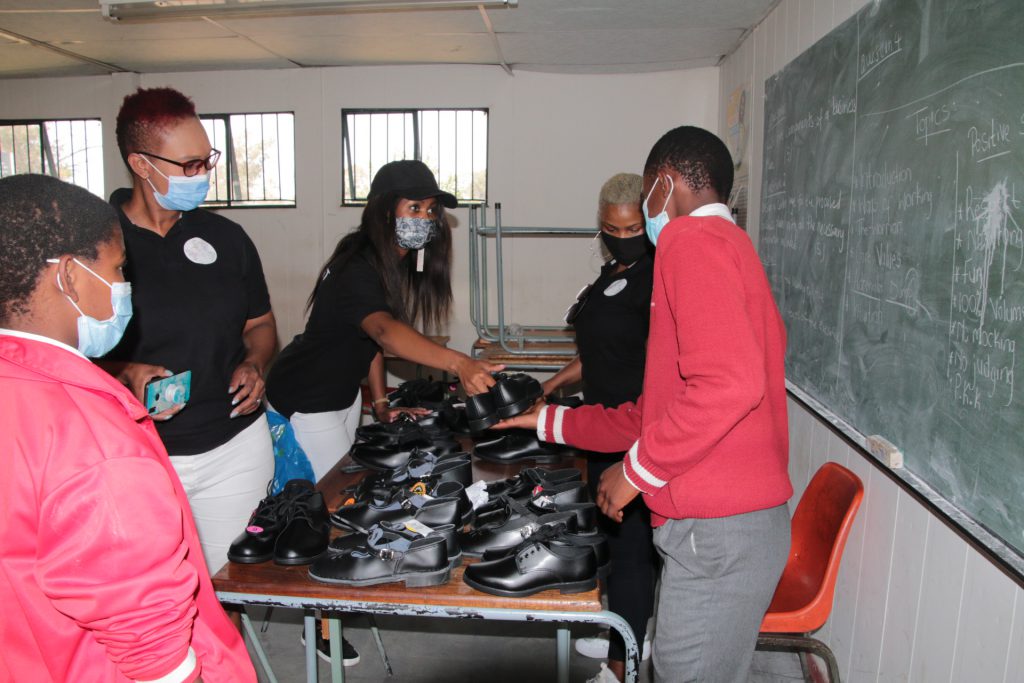 "We will be working together with people from different professions to help groom and mentor our future leaders. This will involve nurturing talents, introducing youth into the business world, providing computer programs and much more. We want to ensure that our kids get an opportunity to explore and learn as much as they can while they are still young. I would like to thank Just Shoes and PEP for sponsoring the shoes. I also want to thank family and friends who have been supporting us."