Let's go! DJ Asiye!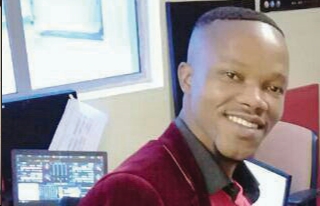 Dumisane Buthelezi is DJ Asiye a young man with big dreams to become a national radio personality. He is a radio DJ at Cosmo FM, who has come a long way since he moved to Gauteng in 2015 from Nqutu in Mphondi Village in rural Kwa Zulu Natal.
His dream to be on radio began in 2015 when he moved to Gauteng, in 2016 he walked into the doors of Diepsloot Radio he took his first step towards realising that dream, later joined Hillbrow Radio and at both stations he was the host of a gospel show. When he joined Cosmo FM he became the host of a Maskandi show that plays on Saturday from 09:00am to 12:00pm and has become a favourite with the elderly and lovers of Maskandi music. He has wanted to be on radio for many years, a dream he made a reality through hard work and not giving up. It was not an easy journey but it was at Diepsloot radio where he felt he found people who truly believed in him and motivated him to follow his dreams.
''I became Asiye in 2015 because according to my mom and my sister my niece who was 2 years old at the time and could not pronounce my name would always pray for me and would light a candle and burn incest (impepho) they said they found her praying for me more than once, When they asked her why she would always say she is praying for Dumi uncle Asiye,Which means let's go. I always say it means I must go and succeed.''
DJ Asiye can be found on social medias Twitter, Facebook and instagram @Dj
Asiye Wabantu on all of them.
---