Little Stars Day Care Nursery celebrates Fun Day

Cosmo City Fire Fighters workers gave rides in their fire engine truck to pupils at Little Stars Day Care Nursey on 27 August 2021 and taught them about the dangers of fire during a career guidance session on the pre-school's Fun Day.
Little Stars Day Care Nursery is an Early Childhood Development (ECD) based in Cosmo City's extension 2.
The fire fighters's visit to the crèche was part of a career expo programme, said Little Stars Day Care principal Keitumetse Lethoko.
"We have been getting visits from different professionals including teachers and police officers," she said. "It is part of their learning process. They need to understand how dangerous fire is."
One of the learners at Little Stars Day Care became homeless in July after a house fire destroyed his family's property in extension 2.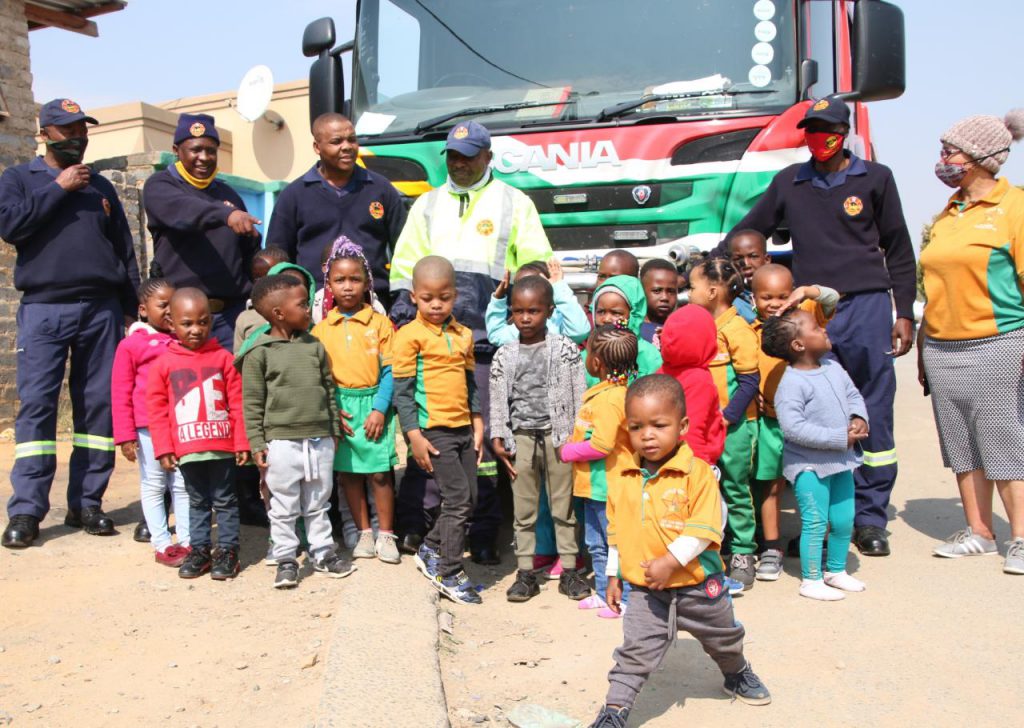 Little Stars Day Care strives to bring quality education to the township children, Lethoko said. "We cannot all afford those expensive schools in the suburbs. We are doing our best to mentor children in a good way so that they can be able to think outside the box. We also want them to develop entrepreneurial mind-sets at an early age. We want our children to explore. In terms of learning, we want them to be in the same level as their white counterparts."
Little Stars school has a lot of challenges, Lethoko said. "Most of our children come from disadvantaged families. Sometimes it becomes difficult for them to pay school fees."