More than hundred graduate at PHOLA

Scores of people turned out at Cosmo City's Multipurpose Centre when PHOLA hosted its second annual graduation ceremony on 5 June 2021.
PHOLA was registered in 2016 to address the psychosocial and mental health problems associated with violence, crime, substance abuse, child abuse, gender-based violence, hardship and trauma. Based in Boskruin, PHOLA operates in communities like Cosmo City, Zandspuit and Diepsloot.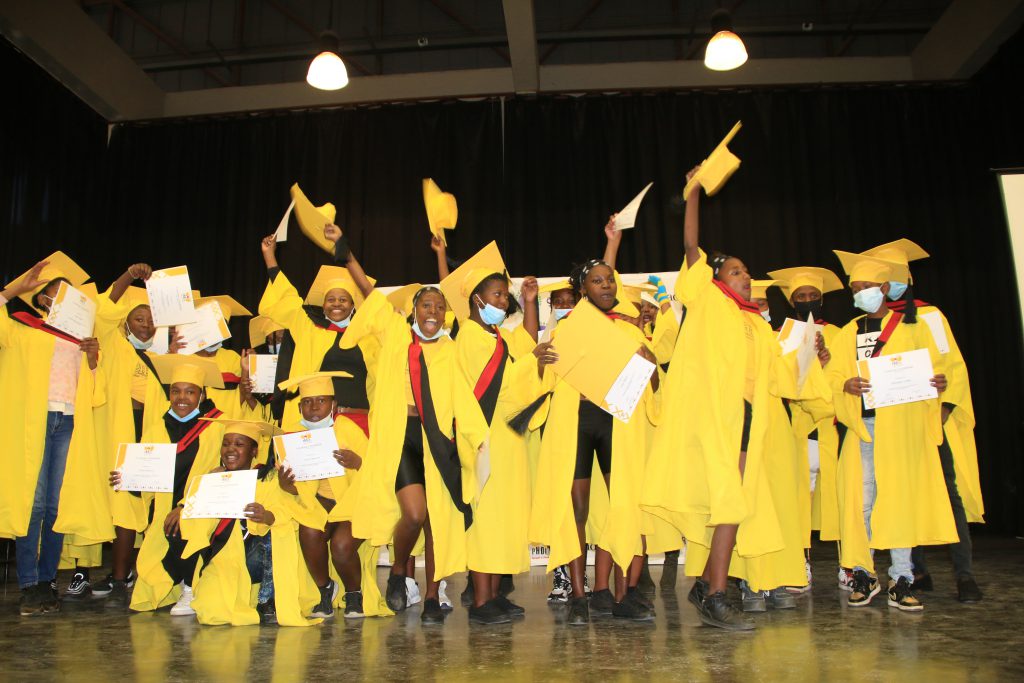 Through its COURAGE program, PHOLA helps women and children to separate and distance themselves from a painful past caused by traumatic experiences. Once the victims have healed, they graduate to a new chapter of life.
"The graduation is considered as a celebration to new life," said Tamsanqa Mlilo of PHOLA.
"Some women and children go through a lot in their lives, which results in depression. So when they graduate, they can look back and see where they came from. At PHOLA, we offer psycho-social support and training to help people from depression."
This year's graduates consisted of members of Cosmo City Women Forum, Cosmo City Youth Forum, Treatment Action Campaign, SHM Foundation, Orange Farm and Boksburg (Ramaphosa Youth Groups).
PHOLA is also working with schools to help children recover from traumatic experiences, Mlilo said.
"We have many programs in schools where we operate. There are so many negative stories told about communities like Diepsloot and Zandspruit. However, we want to develop positive narratives in such communities. Our programs are not only benefiting the adults, but the youngsters as well."
Mlilo said this year's graduation is a milestone. "The number of the people joining PHOLA is increasing every year. We would like to thank the Cosmo City community for hosting us. The event was a success, and everyone enjoyed it. We are looking forward to continue operating and bringing change in the communities."
Such initiatives deserve to be supported, said Cosmo City health promoter from the City of Johannesburg Health Department Peter Mphahlele.
"As a public sector we are very honored, and we support such organizations. We will assist wherever we can. This is one of the footprints of us interacting together and assisting them to penetrate the community at large."