Music feeds his soul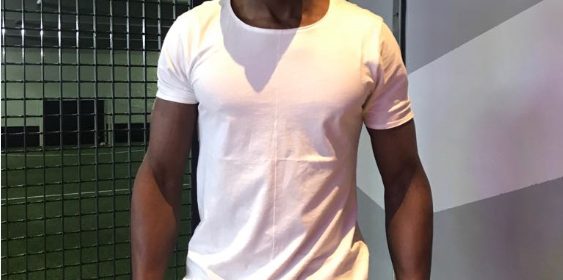 Growing up in Hamanskraal and later Haran-kuwa, Bernard Lehabe is a man of many talents. Not only is he a fitness trainer but he is also an aspiring musician, who is passionate about all things music and wants to make his mark in the industry. Being one of four and raised by a single mother, he is a man who aims to make his mother proud.
Bernard Lehabe, an aspiring musician who wants to become more than what others may think he can be. He is paving the way for other young people who know that they can be more than meets the eye and they can change peoples' lives through music.
''Music transcends the bounds of time; it moves the body and soul to a level that only the listener will understand. It also creates a deeper meaning of things and allows the listener to understand life lessons and begin to evolve into better people.'' Said Bernard, who is currently a trainer at local gym.
It was only when he moved to Makopane at the age of 16 that his love of music truly began to take root. He began singing in church, which was really close to his heart having grown up in a Christian home. He started performing at church as well as his local community with his friends. True to South Africans soul he is a lover of house music.
'' At the moment I'm working on house music, but there are other genres which I will do such as Rhythm and Blues (RnB) and Gospel. Which will take me back to my roots.'' he explained.
His love of music was heavily influenced by American Gospel superstar Kirk Franklin, RnB artists Brian McKnight and Eric Benet. Locally he was influenced by the late Vuyo Mokoena, Black Coffee and DJ Tira.
Although he has not worked with anyone who is known in the industry, he has worked with a song called ngeke ngisahamba. Growing up Bernard was a part of a group where they performed in church, funerals and weddings. His music has received airplay on our local radio station, Cosmo FM.
'' Growing up in time where the church had a strong influence on how we lived our lives, as you go to church you start to experience who you really are. I like to motivate young people not as a motivational speaker, but through my music.'' He added.
Currently Bernard is on Facebook as Bernard Lehabe, he's on Instagram as @man_beee.