National Youth Month activities by Ministers and Deputy Ministers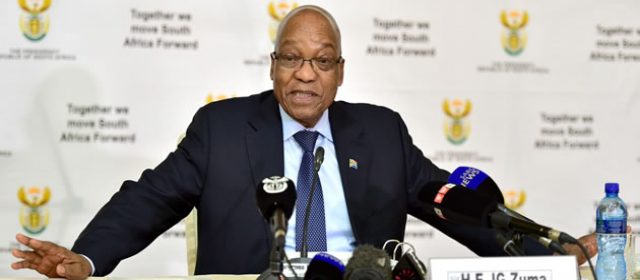 South Africa marks National Youth Month in June under the theme "The Year of OR Tambo: Advancing Youth Economic Empowerment".
Ministers and Deputy Ministers will engage in various activities aimed at promoting youth development and empowerment. The President launched Youth Month with a meeting of the Presidential Youth Working Group which brings together government and leaders of youth organisations, which took stock of progress done thus far in the socio-economic advancement of young people.
The National Youth Day commemoration event will take place in Ventersdorp, North West Province on 16 June 2017.
The government youth engagement activities are as follows:
06 June 2017
School Shoes handover and Imbizo
Deputy Minister in The Presidency, Mr Buti Manamela
Time: 08h30
Venue: Mahamane Location, Mount Free, Eastern Cape
Tourism Buddies Learnership & Tourism
Tourism Deputy Minister, Ms Elizabeth Thabethe
Time: 09h30
Venue: Ferdi Meyer Hall, Cnr Tulbagh Street & Stateway, Welkom, Free State
Young Workers Forum, Clothing Industry
Economic Development Minister, Mr Ebrahim Patel
Time: 13h00
Venue: Cape Town, Western Cape
Youth Build Launch and handover of 100 houses
Human Settlements Minister, Ms Lindiwe Sisulu
Venue: Palm Ridge, Ekurhuleni, Gauteng
07 June 2017
Economic Summit for Young Entrepreneurs
Economic Development Deputy Minister, Mr Madala Masuku
Time: 10h00
Venue: Ehlanzeni District Municipality, Mpumalanga
08 June 2017
Social Safety-net Programme with active Participants as facilitators and beneficiaries
Public Works Deputy Minister, Mr Jeremy Cronin
Time: 11h00
Venue: 21 Calderwood Street, Whittlesea, Enoch Mgijima Local Municipality, Eastern Cape
Follow-up meeting with the Traditional Leaders and addressing the matter of incomplete Built Arts and Culture Multipurpose Centre for the Youth and Community Engagement
Arts and Culture Deputy Minister, Ms Maggy Sotyu
Venue: Bumbane Great Palace, Dalindyebo Kingdom, Bumbane, Eastern Cape
09 June 2017
Youth Expo Focusing on employment opportunities
Agriculture, Forestry and Fisheries Deputy Minister, General Bheki Cele
Time: 09h00
Venue: Umzumbe, KwaZulu Natal
Victim Empowerment Programme
Public Works Deputy Minister, Mr Jeremy Cronin
Time: 09h00
Venue: Khululeka Community Education Development Centre, 10 Queens Drive, Queenstown, Enoch Mgijima Local Municipality, Eastern Cape
Youth in Agricultural and Non Agricultural initiatives
Rural Development and Land Reform Deputy Minister, Ms Candith Mashego-Dlamini
Time: 10h00
Venue: Burgersfort Community Hall, Burgersfort Sekhukhune District, Limpopo
Community Engagement
Economic Development Minister, Mr Ebrahim Patel
Time: 18h00
Venue: Atlantis, Cape Town
Engagement with youth at the Sekhukhune Youth Opportunities Expo on Human Settlements youth programmes
Human Settlements Minister, Ms Lindiwe Sisulu
Venue: Sekhukhune District Municipality, Limpopo
Ministerial Imbizo, focusing on youth challenges, especially the issue of gangsters
Police Minister, Mr Fikile Mbalula
Venue: Botshabelo, Free State
Youth in Science and Innovation Indaba
Science and Technology Minister, Ms Naledi Pandor
Venue: CSIR International Convention Centre, Tshwane, Gauteng
Project Mikondzo Outreach
Social Development Deputy Minister, Ms Hendrietta Bogopane-Zulu
Venue: Katlehong Special School for the Deaf and Blind, Ekurhuleni Metropolitan Municipality, Gauteng Province
The Fisheries Sector Expo
Department of Agriculture, Forestry and Fisheries
Venue: South Coast, KwaZulu-Natal
10 June 2017
Movie screening in Phillipi (Kalushi) public awareness about the role of Solomon Mahlangu in the struggle for liberation, a session on child protection and cyber safety
Communications Deputy Minister, Ms Thandi Mahambehlala
Venue: Phillipi community in Western Cape, movie to be screened at Ster Kinekor, Claremont
Youth Career Development Expo
Home Affairs Deputy Minister, Ms Fatima Chohan
Time: 10h00
Venue: Mew Way Hall, Khayelitsha, Western Cape Municipality, Western Cape
13 June 2017
Conversation with the youth on safety, business and Education
Public Service and Administration Deputy Minister, Ms Dipuo Letsatsi-Duba
Time: 14h00
Venue: Sol Plaatjie Municipality, Northern Cape
14 June 2017
Youth and Land Reform, Educating youth on Land Reform related topic
Rural Development and Land Reform Deputy Minister, Mr Mcebisi Skwatsha
Time: 09h00
Venue: Cape Winelands, Boland Region, Stellenbosch, Western Cape
Youth in Tourism Imbizo
Tourism Deputy Minister, Ms Elizabeth Thabethe
Time: 09h00
Venue: Ikageng Stadium, NW405 Municipality, Potchefstroom, North West Province
15 June 2017
Dialogue with the youth around issues of social cohesion and the importance of youth developing society. This is part of the youth month build-up activities
Arts and Culture Minister, Nathi Mthethwa
Venue: North West University, Mafikeng
Apply Now/Khetha Career Guidance Campaign
Higher Education and Training Deputy Minister, Mr Mduduzi Manana
Time: 08h00
Venue: Tibane, Limpopo
Youth Careers Expo: Launch of Skills Development Project
Labour Deputy Minister, Mr Nkosi Phathekile Holomisa
Time: 10h00
Venue: Nkantolo Sports Ground, Nkantolo Village, Bizana, Eastern Cape
Launch of the Internet For All
Telecommunications and Postal Services Minister, Dr Siyabonga Cwele
Time: 10h00
Venue: Uncle Toms Community Hall, Orlando West, Soweto, Gauteng
The Sector Agriculture Expo
Department of Agriculture, Forestry and Fisheries
Venue: Mpumalanga
16 June 2017
National Youth Day Commemoration
President Jacob Zuma accompanied by Deputy President Cyril Ramaphosa
Time: 09h00
Venue: Tshing Ext 2, Sports Ground, Ventersdorp, North West
Youth Imbizo
Higher Education and Training Minister, Dr Blade Nzimande
Time: 09h00
Venue: Gert Sibande District Municipality, Mpumalanga
Manenberg Development Co-ordinating Structure, skills development and sport activities
Home Affairs Deputy Minister, Ms Fatima Chohan
Time: 09h00
Venue: Greens Sportsfield, Manenberg, Western Cape
NSF Bursary Hand Over
Higher Education and Training Minister, Dr Blade Nzimande
Time: 17h00
Venue: Gert Sibande District Municipality, Mpumalanga
Youth Engagement and Career Expo
Public Enterprises Minister, Ms Lynne Brown
Venue: Paarl East, Western Cape
17 June 2017
Youth Imbizo
Health Deputy Minister, Mr Joe Phaahla
Time: 10h00
Venue: Tongaat, eThekwini, KwaZulu-Natal
19 June 2017
Oversight visit to the Performing Arts Centre of the Free State and Imbizo for Professional/Semi/and Non-Professional Artists of all genres
Arts and Culture Deputy Minister, Ms Makhotso Magdeline Sotyu
Venue: Botshabelo Stadium, Bloemfontein, Free State
Youth Indaba
Police Deputy Minister, Mr Bongani Mkongi
Time: 09h00
Venue: Thembalethu, George
Second Chance Matric Programme (National Senior Certificate Learner Retention Programme) and Kha Ri Gude Mass Literacy programme stakeholder engagement aimed at out-of-school youth
Basic Education Deputy Minister, Mr Enver Surty
Time: 14h00
Venue: Greater Taung, North West
Youth Participation in Circular Waste Economy
Environmental Affairs Minister, Ms Edna Molewa
Time: 10h00
Venue: Rustenburg, North West
20 June 2017
Colloquium on international migration working alongside the Wits' African Centre for Migration and Society as well as the National Youth Development
Home Affairs Minister, Prof Hlengiwe Mkhize
Venue: University of Witwatersrand - African Centre for Migration and Society, Gauteng Province
21 June 2017
Community Imbizo
Justice and Correctional Services Deputy Minister, Mr Thabang Makwetla
Venue: Katlehong, Ekurhuleni Municipality, Gauteng
Youth in programmes
Rural Development and Land Reform Deputy Minister, Mr Mcebisi Skwatsha
Time: 09h00
Venue: Mollemole Local Municipality, Dendron, Limpopo
22 June 2017
Stakeholder Engagement Session
Telecommunications and Postal Services Deputy Minister, Ms Stella Ndabeni-Abrahams
Time: 10h00
Venue: Cape Town ICC, Western Cape
23 June 2017
Youth Day Symposium under the theme "Economic Diplomacy and Youth Development".
International Relations and Cooperation Deputy Minister, Mr Lluwelyn Landers
Time: 09h00
Venue: DIRCO: OR Tambo Building, Pretoria, Gauteng
Youth Imbizo on child marriage and intimate partner violence
Minister of Women in The Presidency, Ms Susan Shabangu
Time: 10h00
Venue: Steve Tshwete Banquet Hall, Middelburg, Mpumalanga Province
Imbizo platform to dialogue about the ongoing and rising incidents of women and child killings and abuse
International Relations and Cooperation Deputy Minister, Ms Nomaindia Mfeketo
Time: 10h00
Venue: Karoo/Southern Cape
Launch of the WiFi project in OR Tambo District to connect schools and clinics to the internet
Telecommunications and Postal Services Minister, Dr Siyabonga Cwele
Time: 10h00
Venue: Ruban Ntuli School Hall, Tsolo, Mhlontlo Local Municipality, Eastern Cape
Second Chance Matric Programme (National Senior Certificate Learner Retention Programme) and Kha Ri Gude Mass Literacy programme stakeholder engagement aimed at out-of-school youth
Basic Education Deputy Minister, Mr Enver Surty
Time: 14h00
Venue: Kimberley, Northern Cape
Graduation for Further Education and Training of students on Environmental
Practice (National Qualification Level 4)
Environmental Affairs Deputy Minister, Ms Barbara Thompson
Time: 14h00
Venue: Mmabatho Civic Centre, North West
Ministerial Dialogue with the Youth on drug abuse
Police Minister, Mr Fikile Mbalula
Venue: Attridgeville, Pretoria
Youth in Agriculture, Forestry and Fisheries Awards
Department of Agriculture, Forestry and Fisheries
Venue: Kievits Kroon, Pretoria, Gauteng
24 June 2017
Imbizo with Young People focussing on their rights in the workplace.
Labour Minister, Ms Mildred Oliphant
Time: 10h00
Venue: Pongola Community Hall, KwaZulu-Natal
26 June 2017
Sports Day with prominent sporting personalities
Police Deputy Minister, Mr Bongani Mkongi
Time: 09h00
Venue: Secunda, Mpumalanga
Opening of a R1 million Science Lab. This program is part of the SANPARKS Social Responsibility Program towards youth development
Environmental Affairs Minister, Ms Edna Molewa
Time: 10h00
Venue: Bushbuckridge, Mpumalanga
Youth Engagement and Career Expo
Public Enterprises Deputy Minister, Mr Ben Martins
Venue: Utrecht, Emadlangeni Local Municipality, KZN
27 June 2017
Youth Workshop
Justice and Correctional Services Deputy Minister, Mr Thabang Makwetla
Venue: Sunnyside Park Hotel, Johannesburg, Gauteng
Visit to a Labour Activation Program which is training Young People.
Labour Minister, Ms Mildred Oliphant
Time: 10h00
Venue: Accelor Mittal, Vanderbijl Park, Gauteng
Major Communication Campaign: Youth career and skills engagement
Labour Deputy Minister, Mr Nkosi Patekile Holomisa
Time: 10h00
Venue: Coffee Bay Sports Ground, Coffee Bay, Mqanduli, Eastern Cape
Ministerial Outreach Programme: handover of a Multipurpose Sport Court
Sport and Recreation Minister, Mr Thulas Nxesi
Time: 10h00
Venue: Khayakulu Village, Moses Kotane Local Municipality, North West
Launch of the Small Enterprise Development Agency Rapid Youth Incubator Programme
Small Business Development Minister, Ms Lindiwe Zulu
Venue: Motheo TVET College, Bloemfontein, Free State
28 June 2017
2017 Water and Sanitation Youth Indaba
Water and Sanitation Minister, Ms Nomvula Mokonyane
Time: 08h00
Venue: OR Tambo Premier Hotel, Ekurhuleni, Gauteng
Media breakfast briefing on the Youth Accords
Economic Development Deputy Minister, Mr Madala Masuku
Time: 09h00
Venue: Vilakazi Street, Soweto, Gauteng
4th Annual Green Youth Indaba
Environmental Affairs Deputy Minister, Ms Barbara Thompson
Venue: University of Pretoria, Gauteng
Tour of Robben Island, discussions and dialogues on legacy of OR Tambo, and consultation on DSD Sector Youth Policy and Strategy
Social Development Minister, Ms Bathabile Dlamini
Venue: Robben Island, City of Cape Town
29 June 2017
Workshop and Information Session: 6th Annual Eastern Cape Careers Week and Business Development Workshop
Small Business Development Minister, Ms Lindiwe Zulu
Time: 09h00
Venue: Lusikisiki Teachers Training College, Lusikisiki, OR Tambo District, Eastern Cape Province
Disability Workshop
Water and Sanitation Minister, Ms Nomvula Mokonyane
Time: 09h00
Venue: Southern Sun Hotel, Pretoria, Gauteng
Conversation with the youth on safety, business and Education
Public Service and Administration Deputy Minister, Ms Dipuo Letsatsi-Duba
Time: 14h00
Venue: Sol Plaatjie Municipality, Northern Cape
30 June 2017
Youth Imbizo
Health Deputy Minister, Mr Joe Phaahla
Time: 10h00
Venue: Witbank, Emalahleni, Mpumalanga
Youth & Women in 1hectare 1household
Rural Development and Land Reform Deputy Minister, Ms Candith Mashego-Dlamini
Time: 10h00
Venue: Kwa Nokuthula Community Hall, Bitou, Western Cape
Enquiries: Dr Bongani Ngqulunga on 082 308 9373 or bongani@presidency.gov.za
Issued by: The Presidency
Pretoria