Residents still unhappy with ambulance services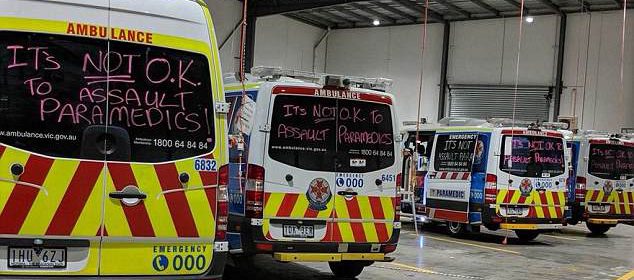 Cosmo City residents and the Johannesburg Emergency Management Service (EMS) are at odds over emergency service delivery following a community assault on EMS personnel in the early hours of 29 June 2019.
"Two ambulances are not enough for a big community like Cosmo City," said Henry Makhubele of extension 2.
He spoke to the Chronicle not long after residents in extension 2 attacked three Johannesburg Emergency Management Service (EMS) personnel who were trying to evacuate a patient who had been badly assaulted by the community, who accused the patient of killing someone in extension 2. The residents, speaking to the Chronicle, said they are still concerned about the emergency services in the community.
"The attack to the ambulances which happened a few days ago shows that the community members are not happy with the services," Makhubele said. "Sometimes you have to wait for hours for an ambulance to come and attend the scene. I think we need more ambulances because our community is growing on a daily basis."
After the ambulance attack, EMS declared Cosmo City an "unsafe area to operate in" and temporarily suspended their services for three days. Residents feel the EMS decision was too harsh.
"Imagine if somebody is in labor or seriously ill," said resident Cecilia Gondo
"You definitely need to take that person to a hospital, and you need an ambulance. If there is no ambulance then it would be a disaster."
EMS spokesperson Robert Mulaudzi told the Chronicle that their company is under resourced to offer more ambulances in the community, but they will strive to do their best.
"Our residents need to take care of us," he said, "so that we are able to render the services. We always receive reports about our workers being attacked by community members throughout the city. We do not want to be always escorted by the police for the sake of protection whenever we do our work. We also want community members to take care of our resources so that we are able to take care of them as well."
If there are any issues about the conduct of EMS personnel, Mulaudzi said, residents have rights to complain. "What we do not want is a situation whereby residents take the law to their hands and damage our vehicles like what happened recently."
Mulaudzi said they are engaging with communities throughout the city of Johannesburg about the importance of looking after emergency service personnel.
If there are any issues about the conduct of EMS personnel, Mulaudzi said, residents have rights to complain. "What we do not want is a situation whereby residents take the law to their hands and damage our vehicles like what happened recently."
Mulaudzi said they are engaging with communities throughout the city of Johannesburg about the importance of looking after emergency service personnel."