Wakhe Sebenza leaves Cosmo FM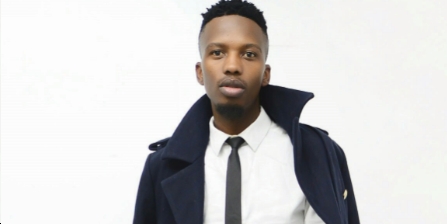 No more midday magazine show for Wakhe Sebenza on Cosmo FM as the well-liked voice on radio in Cosmo City is ready for bigger plans.
Sebenza said goodbye to his Cosmo FM listeners on 5 October, after working for the local radio station for more than one year. He hosted the magazine show Midday Delights from 12:00 to 15:00 weekdays. Sebenza's show catered for men and women as a content driven programme which focused on current affairs and health, social and educational issues.
Born Mziwakhe Eric Sebenza, the radio personality was raised in KZN.  He once considered teaching as profession.  After attending Clydesdale Senior Secondary School, he attended Berea Technical College for his National Diploma in Public Management. Despite working as a receptionist, filing clerk and admin assistant, Sebenza's love for radio never went away. In July of 2017, he moved to Johannesburg and one week later he got an opportunity at Cosmo FM.
"When I first joined Cosmo FM I had no experience or formal education related to radio," he told Cosmo City Chronicle. "I had one thing when I left my cooperate Job in KZN coming to Johannesburg: A Dream. I've always wanted to be a radio and TV personality, I knew I needed experience and some basic, formal training behind my name to help me get my foot into the door of the radio industry."
Sebenza prepared to be a radio personality for years, he said. "I would do a radio show even when I was alone in the house. I recorded it on my phone, keeping my dream alive."
Sebenza joined radio at a time when The Media Connection, the front runner in community radio airtime sales, was branching on Training Academy (TMC Academy) to boost skills in community radio. Sebenza benefited from the academy as he went through a Radio Production NQF Level 5 Course.
"I thank God because that is what I needed," he said. "A huge thanks to Cosmo FM for a lifetime opportunity. I have learnt excellent writing and storytelling skills. I am a qualified Content Producer and an On-Air Personality with experience."
Sebenza said he will continue to pursue his career in the broadcasting media industry, focusing more on producing and presenting. He urged aspiring content producers to get involved in spaces like campus radio stations and community radio stations in order cultivate their skills.