Young Sonix ZA aims to balance school and music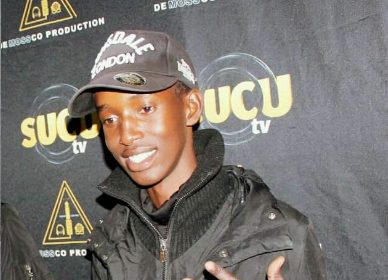 Due to COVID-19 lockdown, most local artists continue doing their music productions indoors, but the young upcoming artist Sonix ZA is also focusing on going back to school to further his studies.
Born Andrew Clarke Thebe, the 18-year-old musician finished his matric studies at S'godiphola Secondary, last year. In an interview with the Chronicle, Sonix ZA said his aim is to balance music and school.
"I want to go to school and study Music Production," he said. "It will help me grow as an artist. I managed to balance music and school, and I passed my matric. Going to a music school will help me become more creative and more open minded. I think it will also help me understand the business side of music."
COVID-19 lockdown put a lot of things on pause, Sonix ZA said. "However, I think this lockdown has helped me to do more music recordings. I get to grow positively in my music."
Sonix ZA is being raised by a single parent. He does most of his music under the wings of local producers like VeeBeatsExclusive and Ishmiza SA.
"I released my first studio single titled 'Bheka Mina' in 2018," he said. "The same year, I dropped another single titled Bounce, which was produced by Prince Ville Productions. After that I could see my fan base starting to grow bit by bit."
" I am working on an EP called 'He Love Me , They Love Me Not', which will be dropped on 30 May produced by Ishmiza SA and other producers. I will also release a mixtape called "Up To No Good" with VeeBeatsExclusive and other producers."
The former S'godiphola matriculant said he wants to inspire a lot of young children in the community.