Youth Cooperatives Development Programme to turn job seekers to job creators

SThe City of Johannesburg Member of the Mayoral Committee (MMC) for Economic Development, Cllr. Lawrence Khoza resumed the City's Youth Cooperative Development Programme in Region C, in Cosmo City on 8 June 2021.
Region C covers parts of Roodepoort area, Florida, Northgate, Constantia Kloof, Bram Fischerville and Cosmo City.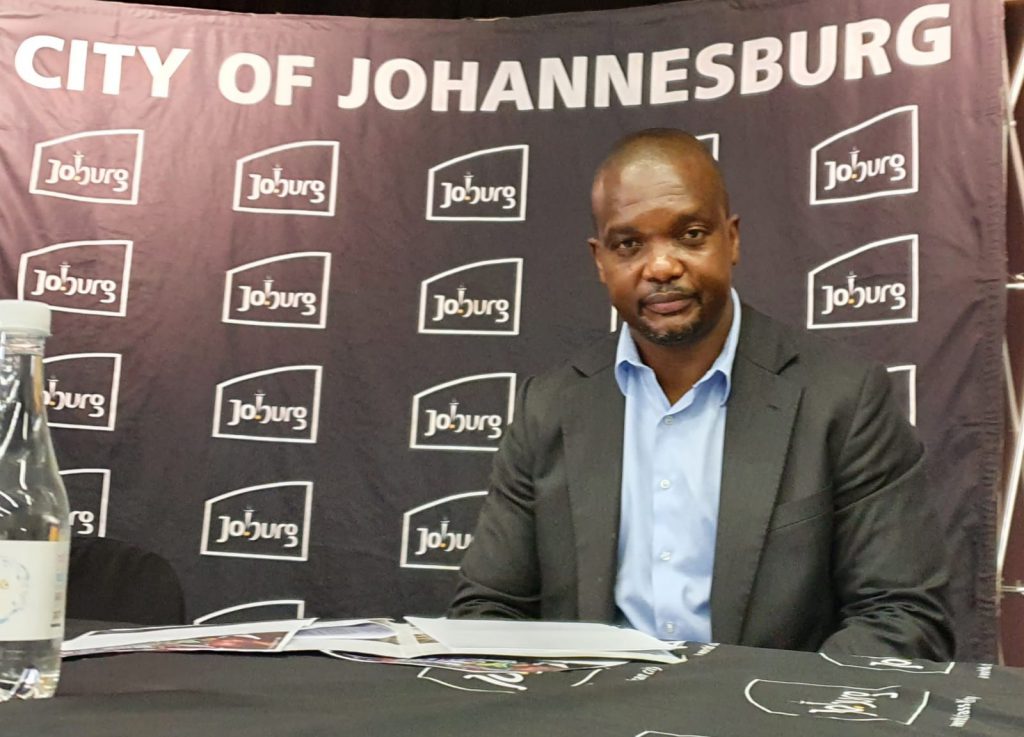 The programme empowers youth-owned cooperatives with compliance regulations, in-depth training, market access through Cooperative Development, and links them with procurement opportunities available within the City. The focus will be on young people between the ages of 18 and 35 years whose level of skills and workplace experiences disadvantages them when seeking employment. The programme will identify 500 young people in each of the City's seven regions.
These interventions are aimed at reversing the effect of the factors contributing to the failures of similar sized businesses and they include the lack of business planning, access to capital and markets, inadequate office infrastructure/facilities, skills, and institutional capacity.
"The exclusion of the youth from the labour market, the lack of opportunities, along with the devastating effects of COVID-19 on the economy has led to the concerted efforts of the City to focus
its support to Small, Medium and Micro Enterprises (SMMEs) and youth cooperatives; and to encourage co-production and localisation as a catalyst for economic revitalisation," says MMC Khoza.
"There is a great of hope placed on the youth and it is for that reason, the City must invest in aspiring entrepreneurs, their talents and skills to participate in the economy. Joburg must be mindful in its approach to transform one of our greatest challenges into an asset.
The City aims to deliver an enabling environment for its young people to actively participate as drivers of change. The programme launched today aims to raise awareness among young people about co-operatives as an alternative form of enterprise model which young people can use for their economic, social and cultural development as well as the attainment of their aspirations." says MMC Khoza.
Cooperatives stimulate the economy of the community in which they operate. They bridge the economic divide, promote an inclusive local economy, and remain viable means of alleviating poverty by creating employment opportunities. Resulting in local resilience, spending, democratic accountability, and much needed active participation of community members towards sustainable livelihoods.
The City continues to fight unemployment, which is one of the major problems facing South Africa as a whole. Young people, especially; young women and people with disabilities, are encouraged to apply online or obtain the application forms from Ward Councillors offices within the City's regions.
Numbers and types of cooperatives supported by CoJ in the 2019/20 financial year
• 18 in the separation at source programme run by PIKITUP
• 30 in the Waste Management Programme including street cleaning, illegal dumping, round collection, assisting in the landfill
• 36 contracted by Johannesburg City Parks and are involved in the maintenance of parks
• 85 in the agro-processing sector
• 250 in the Food Resilience Programme run by the Department of Social Development
Click here to download the Youth Cooperative Registration Form
or
Click here to register online for the Youth Cooperatives Development Programme
For more information, contact: Malusi Mbusi 083 444 5555 malusim@joburg.org.za or Lawrence Selemakoro 083 571 5778 LawrenceS@joburg.org.za